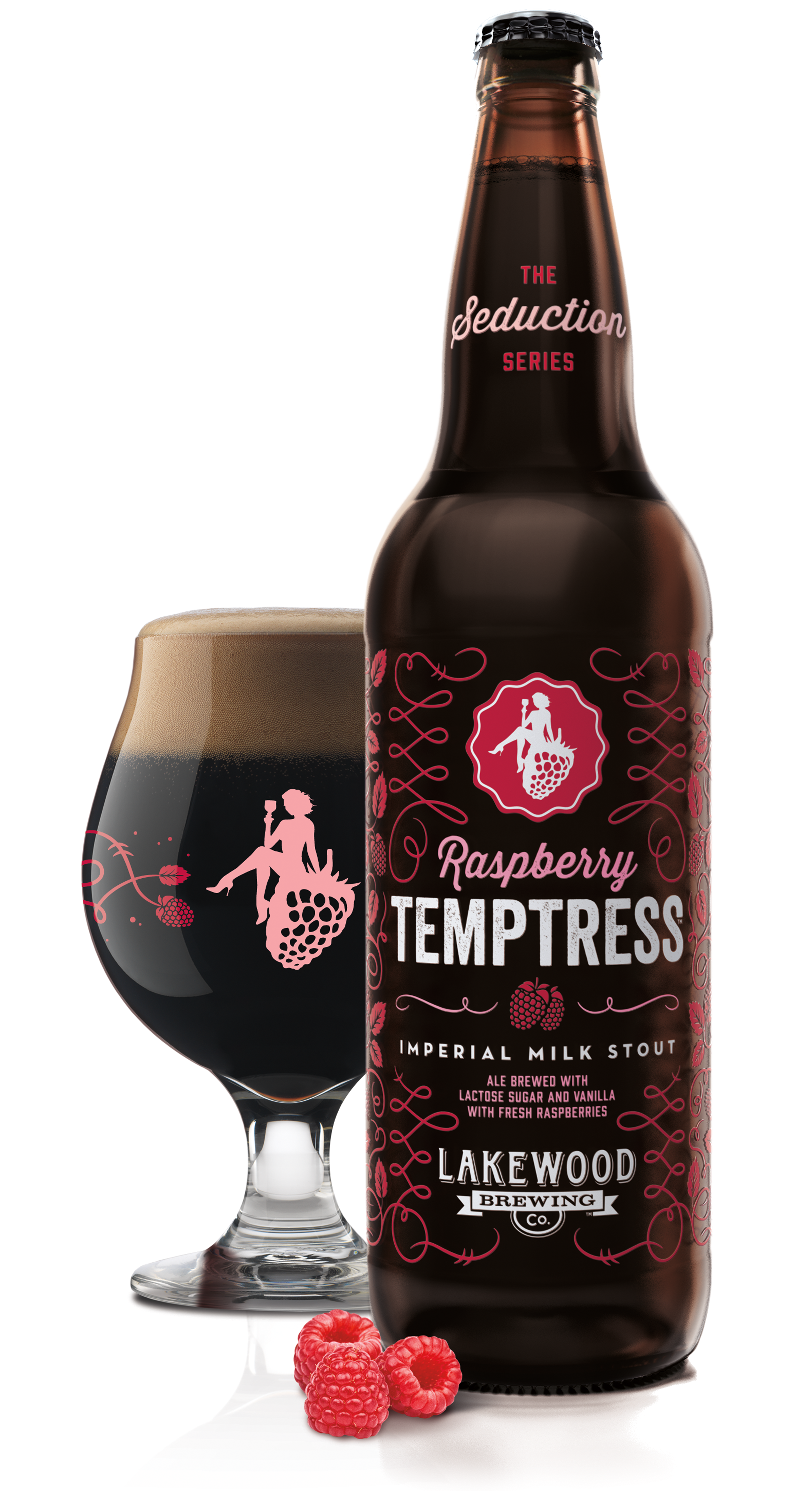 Lakewood Brewing Company Seduction Series Returns with Raspberry Temptress
FOR IMMEDIATE RELEASE
January 28, 2015
Lakewood Brewing Company Seduction Series Returns with Raspberry Temptress
First of Seduction Series brews to be released in bottles in addition to draft
DALLAS – This Valentine's Day, Lakewood Brewing Company will seduce milk stout lovers all over DFW with their raspberry-infused version of the ever-popular Temptress Imperial Milk Stout. On February 9, Raspberry Temptress will be the first within the Seduction Series to be released in 22 ounce bottles as well as on draft at select bars and restaurants around DFW. This year's batch will be four times the quantity produced in 2014, incorporating over half a ton of fresh, Oregon raspberries to the brew.
"We are definitely excited for the first bottling of our Seduction Series," said Wim Bens, founder and owner of Lakewood Brewing Company. "This is one milestone among many we hope to achieve in 2015, including the completion of our 14,000 square foot brewery expansion, the start of canning some of our beers, and of course the continuation of unique beer releases throughout the year."
Raspberry Temptress possesses all the complex richness of The Temptress with a silky mouthfeel and decadent, malty hints of chocolate and caramel. Notes of raspberries are revealed, adding a tart touch to the sweetness of this 9.1% ABV imperial milk stout.
Most bars and restaurants that will carry Raspberry Temptress already serve Temptress. For a full list, beer lovers can get up-to-date information on Lakewood Brewing Company's Facebook page or on Twitter.
About Lakewood Brewing Company
Lakewood Brewing Company produces internationally inspired, locally crafted beers. Its diverse varieties include year-round, seasonal, and small-batch brews including the Legendary and Seduction Series. Lakewood has been recognized nationally in major beer competitions and has brought home awards for many of their beers including: a Gold for their spring seasonal, Till & Toil at the 2014 San Diego International Beer Festival, two Golds and one Bronze at the 2014 US Open Beer Championship recognizing Rock Ryder, Antigoon's Revenge and La Dame du Lac. Lakewood was also named a National Grand Champion for Goatman at the US Beer Tasting Championship. Lakewood beers are available throughout the Dallas-Fort Worth area in discerning bars, restaurants, and select retailers; perfect for whichever neighborhood you call home. For locations and more information, please visit lakewoodbrewing.com.
###
Contact Info
Company: Lakewood Brewing Company
Contact: Carrie Kelly
Email: carrie@lakewoodbrewing.com