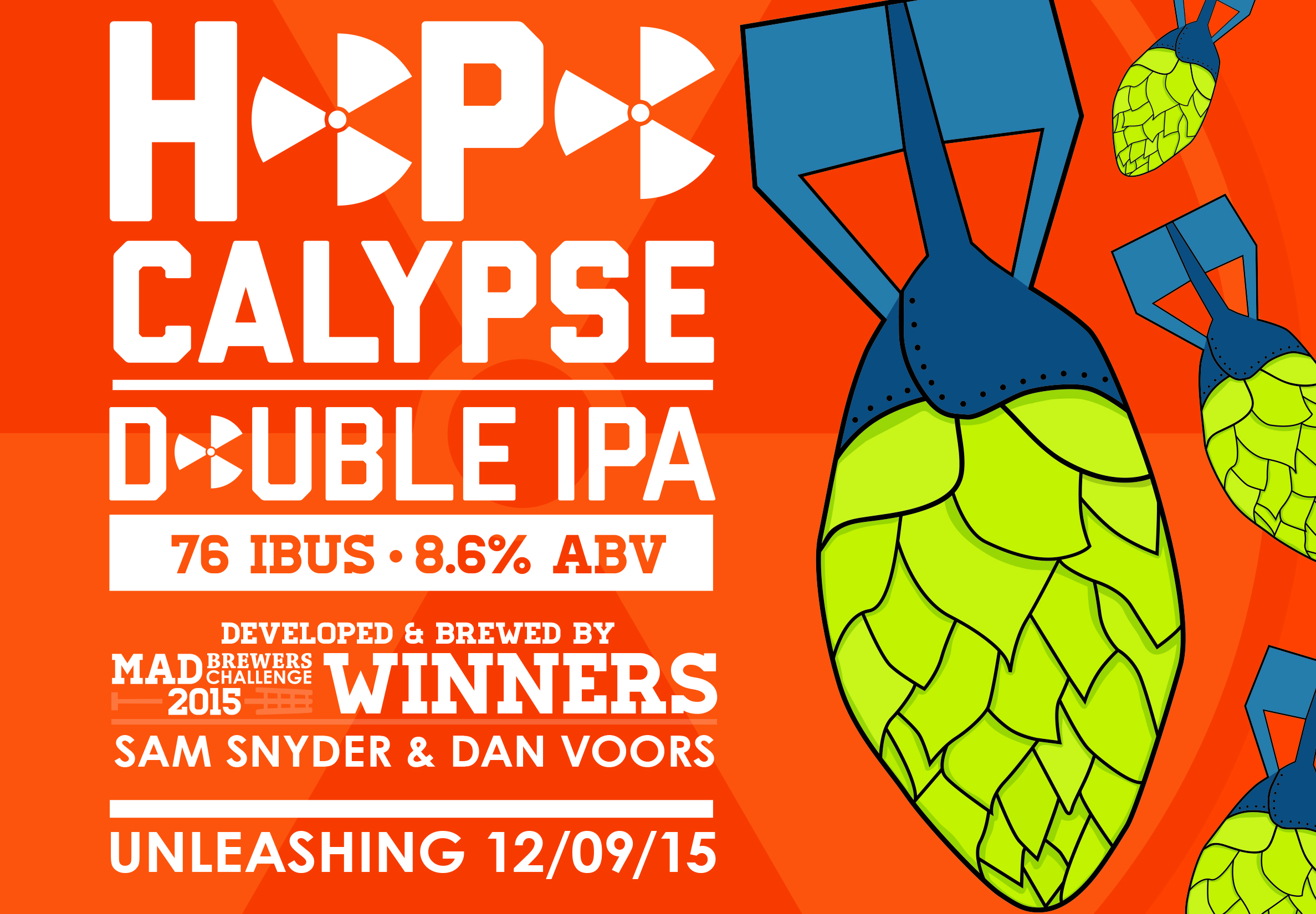 Join Mad Anthony Brewing Company for the Release of Hopocalypse Double IPA
Join us on 12/9 as Mad Anthony Brewing Company and our friends at Brewer's Art Supply, raise a pint to area homebrewers, Dan Voors and Sam Snyder, on the release of their Mad Brewers Challenge winning beer, Hopocalypse Double IPA.
This robust Double IPA, brewed with 72 lbs of honey from Rekeweg Honey Company in Decatur, took home the top prize via public vote at this year's annual OktoBEERfest celebration. This entitled Dan and Sam to the grand prize, the opportunity to brew this beer commercially at Mad Anthony's facility under the guidance of our Brew Master, Jeremy Zuber.
Hopocalypse Double IPA goes on draft at all Mad Anthony brewpubs 12/09 at 5pm.
Beer Snapshot: Name: Hopocalypse Double IPA Style: Double IPA ABV: 8.6% IBU: 76
Mad Anthony Brewing Company would like to thank all of the talented homebrewers that participated in this year's contest and would like to encourage all interested Hoosier homebrewers to participate in next year's event. Full rules and guidelines will be posted to www.madbrew.com early next year.
OktoBEERfest 2016 is scheduled for September 10, 2016 at Headwaters Park West.
Contact Info
Company: Mad Anthony Brewing Company
Contact: Tiffany Pryor
Email: madmarketing@madbrew.com