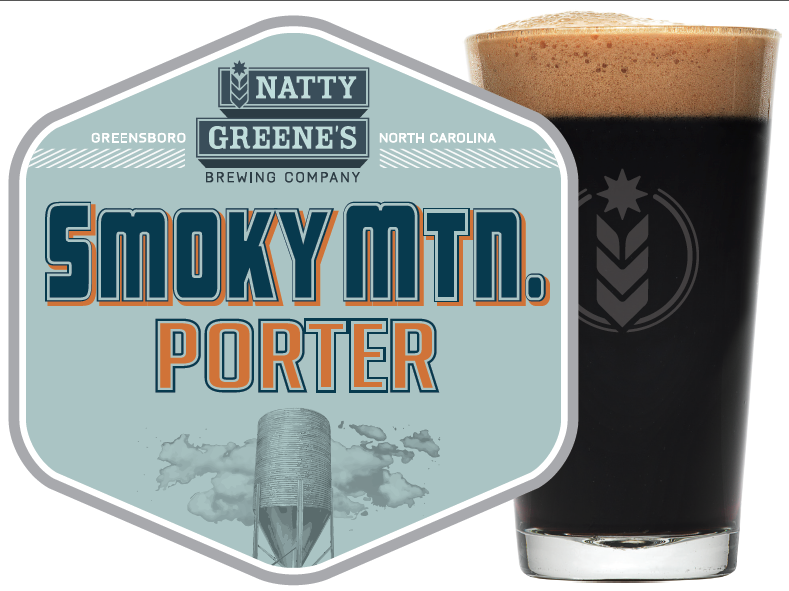 Natty Greene's Brewing Co. Release Silo Series Smoky Mountain Porter
Greensboro, NC – Natty Greene's welcomes the first weeks of November with their classic style smoked porter. Smoky Mountain Porter is the seventh release in Natty Greene's draft-only, 2015 Silo Series. Smokey Mountain has an ABV of 6%, an IBU of 46 and a SRM of 45.
"We bring together our favorite parts of the fall season in Smoky Mountain Porter," said Kayne Fisher, co-founder of Natty Greene's. Smoky Mountain Porter is accented with flavors of baked bread, cocoa powder, roast malt and beech wood smoke. It's dark color, tan head, full-body and rich flavors pair perfectly with cool fall nights and gatherings with family and friends.
Natty Greene's Silo Series Smoky Mountain Porter is available on draft at Natty Greene's Brewhouse and Bunker Tasting Room, as well as at select bars and restaurants through out Virginia, North Carolina, and South Carolina.
For more information about Silo Series Smoky Mountain Porter, visit http://www.nattygreenes.com/beer/tap/44.
###
About Natty Greene's Silo Series –
The Silo Series was created to give beer fanatics the opportunity to taste different aspects of Natty Greene's beer portfolio. Before 2014, the Silo Series was not released outside of Natty Greene's brewhouse and tasting room. Now, in 2015, Natty Greene's has released the Silo Series for the second year into select bars and restaurants across North Carolina, South Carolina, and Virginia. The Silo Series ranges from India pale ales to stouts.
To have a Silo Series draft-only brew on tap at your establishment, contact Natty Greene's at general@nattygreenes.com