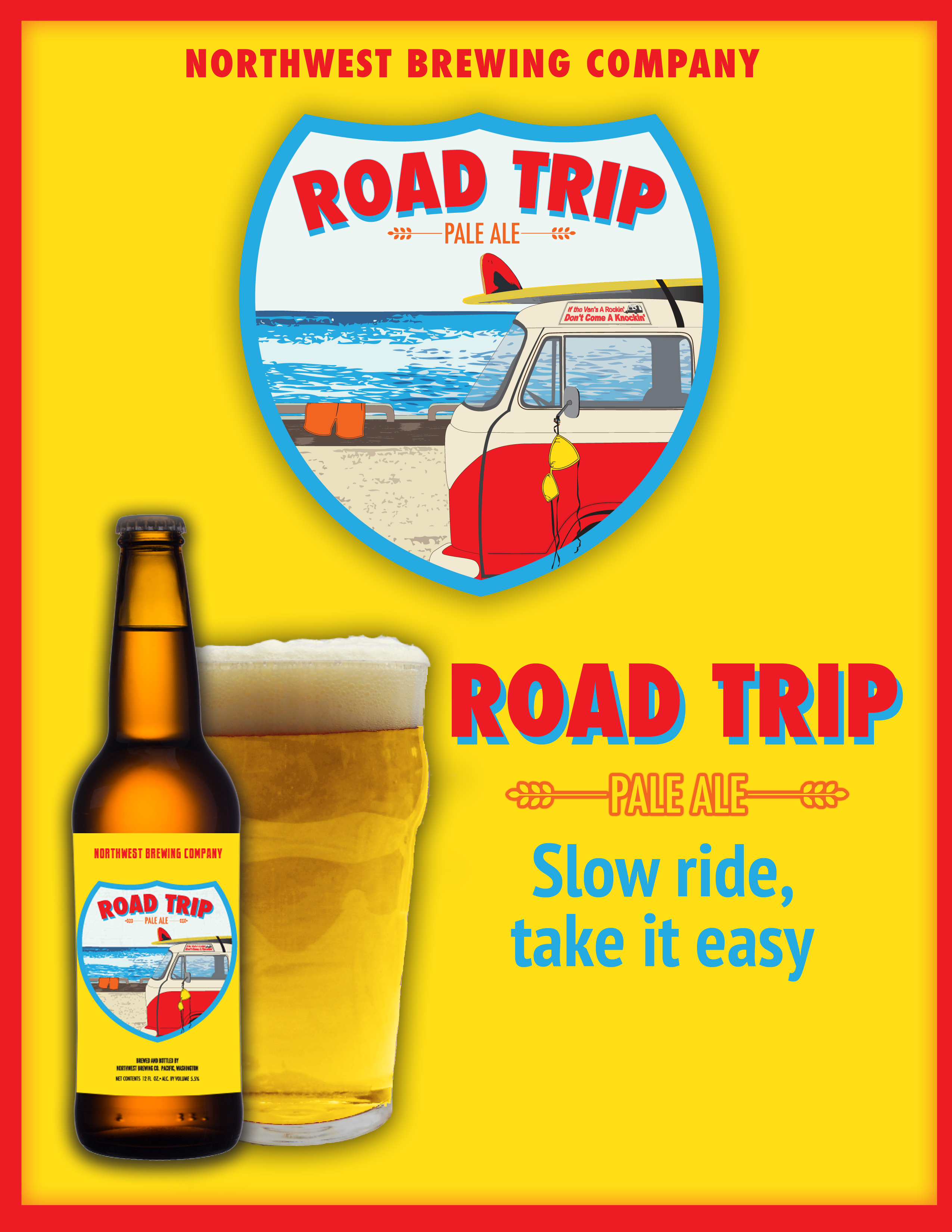 Northwest Brewing Co releases Bronze medal winning Pale Ale
Northwest Brewing Company, Pacific WA. Releases its award winning Road Trip Pale Ale in six pack 12 oz bottles. Before they could even get this pale ale to market NWBC submitted it to the Washington Beer Assn. for judging at the 2015 Washington State Beer Awards and won Bronze medal in its first try and introduction to consumers! This Pale ale has quickly become a brewery favorite and is now available in 6 pack 12 oz bottles in all of their distribution footprint of WA, OR, ID, MT, CO, AZ, SD.
"We are really excited about this beer as it really represents the nice work our brewing team is doing and reception by the consumers when they try this and our other fine beers" – this is the 4th medal in the young existence of our little brewery up here in the Pacific Northwest and we feel great about the following we are developing with our core and new consumers.
Contact Info
Company: Northwest Brewing Company
Contact: Greg Steed
Email: greg@nwbrewingcompany.com