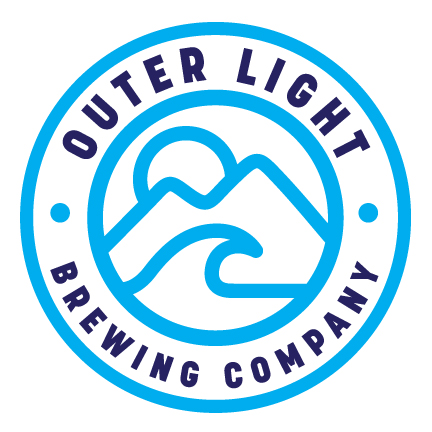 Outer Light Brewing Announces Australian Summer Beer Series
If you're anything like us here at Outer Light Brewing, you're already longing for the return of summer. An endless run of sunny and warm…sounds pretty good, right? Despite co-founder Tom's degree in meteorology, we can't control the weather. But we can make you forget, temporarily, the co-…well, we won't speak of it.
So how do we make you forget the…whatever it was we were talking about? Allow us to introduce the Australian Summer Beer Series.
The Southern Hemisphere's seasons run opposite of ours here up North. Spring runs September-November. Summer lasts from December-February. As Australia heats up, so do our beer releases.
Our Australian Summer Beer Series contains four beers showcasing Australian flair, each a different style and using very different ingredients.
Green and Gold Australian-style Sparkling Ale hit the taps last week. A "sparkling ale" is the only beer style indigenous to Australia. This golden, light-bodied, sessionable ale gets its name from its high levels of carbonation. As a result, Aussies serve the sparkling ale almost exclusively in bottles because draft systems cannot handle the extreme levels of carbonation. It's basically beer's version of champagne. You'll note that Green and Gold contains slightly above average levels of carbonation, but due to the limits of beer dispensing systems we did not make it a fizz bomb. Green and Gold uses Coopers Ale yeast, the most prominent of all Australian yeasts and one that produces lightly fruity "esters," or yeast-derived flavors.
It's also interesting to note that in Australia the sparkling ale undergoes a secondary fermentation (and carbonation) in the bottle. Then the yeast settles to the bottom of the bottle. Australians prefer to roll the bottle to stir up the yeast sediment before pouring the beer into a glass, which makes the sparkling ale pour rather hazy. And we thought New England started the haze craze!
ABV: 5.2%
IBUs: Low
SRM: 3.5
Hop: Pride of Ringwood
Malts: Pils, Munich, Wheat, Carapils, Acidulated
Walking Backwards Australian-style Pale Ale lands in the Taproom this week. In 2016, the Australian-style pale ale became a recognized beer style in the Great American Beer Fest. According to the guidelines, this style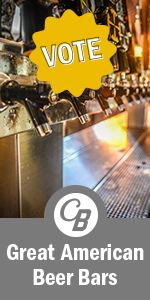 mimics an intensely fruity American IPA. So why call it a pale ale? No one really knows.
Our version of the Australian pale ale is a more traditional pale ale using Australian hops. In fact, we highlighted one of our favorite Australian hops – Summer. Summer hops are derived from the famed lager hop called Saaz. Summer hops produce strong pear and melon flavors, with a hint of tropical fruit lingering in the background. Our light-bodied pale ale drinks perfectly in the Australian summer.
ABV: 5.5%
IBUs: Somewhere
SRM: 6
Hops: Summer, Vic Secret
Malts: 2 Row, Carapils, Munich, Crystal-20, Acidulated
Shark Biscuit Australian IPA is our third entry in our Australian Summer Beer Series, and it debuts on Wednesday, December 6. We won't lie to you – there's no such thing as an "Australian IPA," at least not in the beer style books. We invented it as an excuse to use a boatload of Galaxy hops, which we think you'll enjoy. This hop-bomb of a beer explodes with pineapple, passionfruit, and key lime flavors, with a nip of pine beneath it all. This brew has all the subtlety of an enraged Great White Shark.
In case you're wondering what "shark biscuit" means, we'll tell you – it's Aussie slang for a novice surfer. Gulp.
ABV: 6.8%
IBUs: The good ones
SRM: 4.5
Hops: Galaxy, Vic Secret, Ella
Malts: 2 Row, Carapils, Crystal-10, Red Wheat, Acidulated
Glamarama Australian-style Lager is the fourth and final entry in our series. We figured a nice light beer would help you cool off in the scorching heat of the Australian summer. Glamarama, derived from a famous Australian beach's nickname (it's where you go to be seen more than to relax), uses rice and corn sugar to produce an easy-drinking beer that quenches your thirst without overwhelming your palate. Glamarama should be available in mid-January.
ABV: 4.5%
IBUs: Not really
SRM: 2
Hop: Helga
Grain: Pils, Rice, Acidulated, Dextrose
Contact Info
Contact: Matt Ferrucci
Email: matt@outerlightbrewing.com