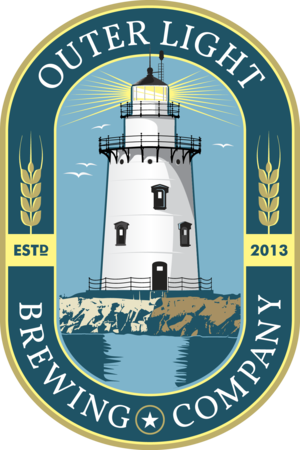 Outer Light Brewing Announces Inaugural Barrel Aged Release Today
Liberation Propagation Imperial Stout. Sons of Liberty Whiskey Barrels. Organic Cocao Nibs. Ashlawn Farms Coffee.
Do we have your attention?
We could write up some flowery description of our first barrel aged beer. We could go into detail about the complex blend of flavors that resulted from a long slumber in oak, or point out the beauty of subtlety so rarely found in a beer of this style. But not right now. We have one thing to say about this addition to the Shoreline Series:
It's Barry White smooth.
Join us in the OLBC taproom for the release of Barrel Aged Liberation Propagation and the re-release of our stellar Liberation Propagation. Growler fills of Barrel Aged Liberation Propagation will be available for a very limited time.
ABV: 9.5% IBU: 25 SRM: 80 Malt: 2 Row, Flaked Oats, Crystal-60, Chocolate, Roasted Barley, Black Patent, Blackprinz Hops: Perle
About Outer Light Brewing Company: Founders Tom Drejer and Matt Ferrucci are inspired by life's simple pleasures: A fleeting moment in early spring as you sit on your surfboard, waiting for the perfect set to roll in.  A perfect summer afternoon, watching the powdery white clouds contrast a bright blue sky.  A crisp autumn evening shared with family and friends around a crackling campfire.  Or the quiet solitude of a powder run, lips smacking for the hearty stout that lies at the end.  Outer Light Brewing Company captures the experience of those moments in a bottle, glass or growler.
Contact Info
Company: Outer Light Brewing Company
Contact: Matt Ferrucci
Email: matt@outerlightbrewing.com