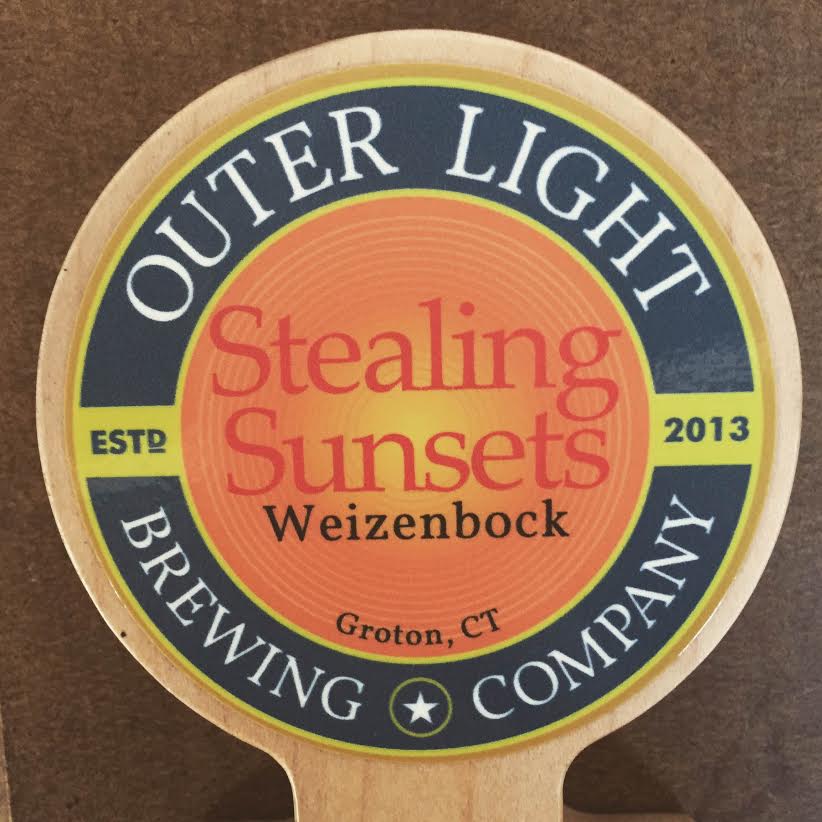 Outer Light Brewing Company Releases Stealing Sunsets Weizenbock Today
Somehow, some way, December rolled into Southeastern Connecticut, hauling a sleigh full of warm weather, sunny skies, and great beer. That's excellent news for those of us who enjoy stealing sunsets on the porch, beer in hand, a satisfied smile on our lips as we soak up those final rays in the comfort of Mother Nature.
Which leads us to OLBC's newest release, Stealing Sunsets Weizenbock, a beer designed to capture that exact moment in a glass.
A weizenbock is an imperial hefeweizen, a high-octane wheat beer. Like a hefeweizen, a weizenbock contains mostly malted wheat, minimal hops, and that distinctive banana and clove taste provided by German yeast. But a weizenbock differs from a traditional hefeweizen due to its higher alcohol content and reliance on darker, more flavorful complementary malts.
We had fun with this beer. We stayed true to style by brewing Stealing Sunsets with 100% German ingredients, from water profile to malt. The combination of our complex malt bill (including bready Munich malt, sweet Vienna malt, and chocolate wheat) with the yeast's fruity esters produced, well, gingerbread.
Now here's a beverage Santa will be looking forward to having when he comes down your chimney.
So steal a sunset while you can, and experience December 2015 as a beer, mixing the flavor of summer with the alcoholic kick of winter.
ABV: 8.3%; IBU: 8; SRM: 14; Hop: Perle; Malts: White Wheat, Dark Wheat, Munich, Vienna, Pilsen, Chocolate Wheat
Available for pints and growlers in the taproom and at select restaurants and bars across Connecticut.
Contact Info
Company: Outer Light Brewing Company
Contact: Matt Ferrucci
Email: matt@outerlightbrewing.com