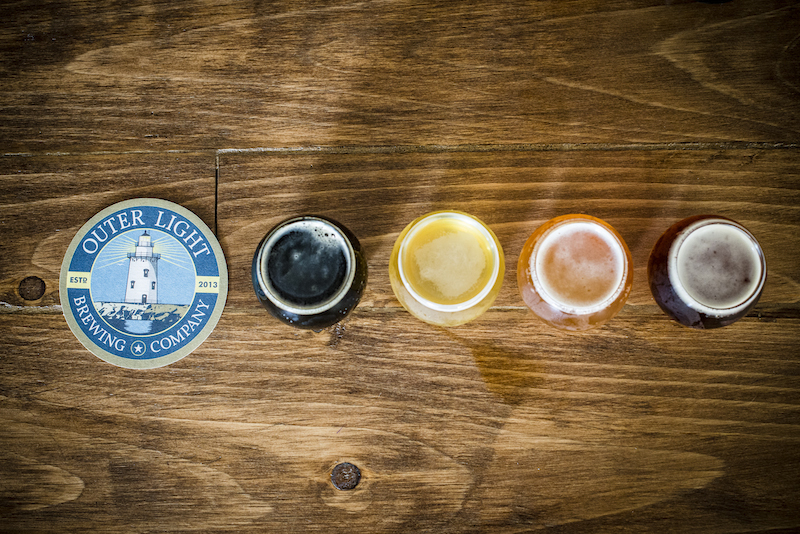 Outer Light Brewing Releases Woods Devil India Brown Ale
Well before Lee Majors used his six million dollar might to battle a furry Andre the Giant, and prior to the Hendersons adopting Harry, Bigfoot captivated our imaginations. In fact, Bigfoot reports are nearly as old as our country itself, with sightings dating back to 1792 in the Pacific northwest.
Connecticut has played its part in Sasquatch lore, with the first sighting occurring in Winsted, Conn back in August of 1895. According to the Winsted Evening Citizen, "a large man, stark naked and covered with hair all over his body, ran out of a clump of bushes and, with fearful yells and cries, made for the woods at lightening [sic] speed where he soon disappeared."
Three years later, someone spotted it in Naugatuck, Conn, where it politely asked, "How far is it to the next town?" before disappearing into the woods, leaving 18.5″ footprints in its wake. A dozen or so sightings have been reported since then.
Residents in the northeastern US, especially in the New Hampshire area, refer to Bigfoot as the Woods Devil, or Wood Devil. So we decided to brew a classic beer based on this classic monster.
Woods Devil is an India brown ale, or a hop-forward brown ale. The style can be traced to 1986, when, in the wake of Sierra Nevada Pale Ale's success, Pete's Brewing Company released their flagship brown brew, Pete's Wicked Ale. By the early 1990s, many craft breweries had Americanized (hopped up) versions of the English brown ale style as part of their everyday lineup.
With Woods Devil, we mostly stuck with traditional American hops, utilizing the three most widely grown US hops: Cascade, Centennial, and Columbus (CTZ). These three hops make up over 40% of all US hop production! Then we tossed in some Falconer's Flight 7Cs, a blend of seven popular American hops, including the aforementioned three.
And in the manner of Outer Light, we put our own twist on Woods Devil with a heavy-handed dry hop addition for bigger aroma and taste.
So face the beast within the brew at the OLBC.
ABV: 6.2%; IBU: 50; SRM: 18; Malt: 2-Row, Munich, Brown, Crystal-40, Crystal-60, Blackprinz; Hops: Centennial, Cascade, Columbus, Falconer's Flight 7Cs
Available on draft only.
###
About Outer Light Brewing Company: Founders Tom Drejer and Matt Ferrucci are inspired by life's simple pleasures: A fleeting moment in early spring as you sit on your surfboard, waiting for the perfect set to roll in.  A perfect summer afternoon, watching the powdery white clouds contrast a bright blue sky.  A crisp autumn evening shared with family and friends around a crackling campfire.  Or the quiet solitude of a powder run, lips smacking for the hearty stout that lies at the end.  Outer Light Brewing Company captures the experience of those moments in a bottle, glass or growler.
Contact Info
Company: Outer Light Brewing Company
Contact: Matt Ferrucci
Email: matt@outerlightbrewing.com