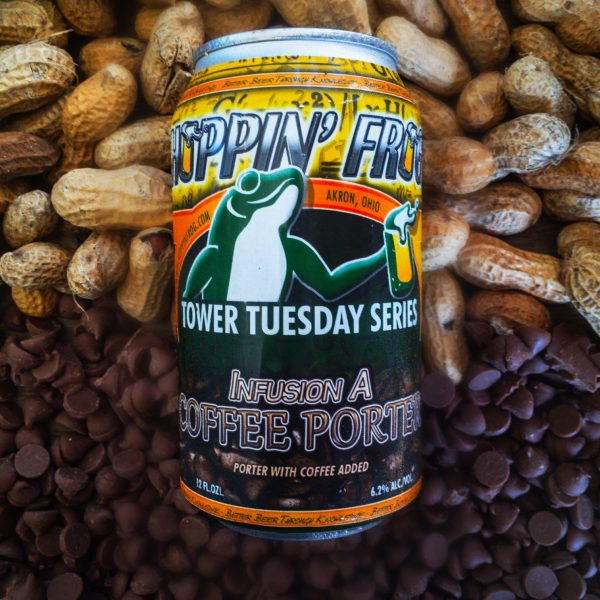 Hoppin' Frog Releases Peanut Butter Chocolate Coffee Porter Cans
We are excited to announce that we will be releasing our Infusion A: Peanut Butter Chocolate Coffee Porter in CANS! 4pk/12oz for $14.99. No limit.
Swirls of heavenly chocolate and peanut butter flavors surround your senses, as you enjoy this wonderful maze of complexity that is "Infusion A". The first of our Tower Tuesdays Series, this robust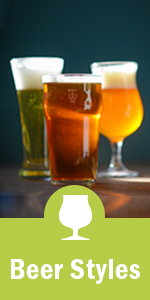 coffee porter is a great example of the eye-opening flavors we have developed with our Tuesday infusions. Taste the results of our research, we truly are developing better beer through knowledge.
ABV: 6.2% IBU: 26
Hoppin' Frog Brewery is a small, hands-on brewery in Akron, making very flavorful beers in the most flavorful styles. We brew the highest quality beer with an uncompromising focus on detail, from the ingredient selection to the brewing process. Our highly rated Tasting Room is on-site, offering fun, adventurous dishes that change with the seasons, and a vast array of the highest quality beers.
With an experienced and enthusiastic staff in the kitchen, the focus is on freshness and vibrant flavors by using superior-quality meats and cheeses to make only 10 or 12 tasty offerings, including appetizers, sandwiches, and entrees. And, with 24 taps plus a special Rare Beer List at the bar, guests can order 5, 8 or 16-ounce glasses of many Hoppin' Frog beers on tap, as well as several very high quality guest beers.
Contact Info
Contact: Anthony Mandala
Email: amandala@hoppinfrog.com