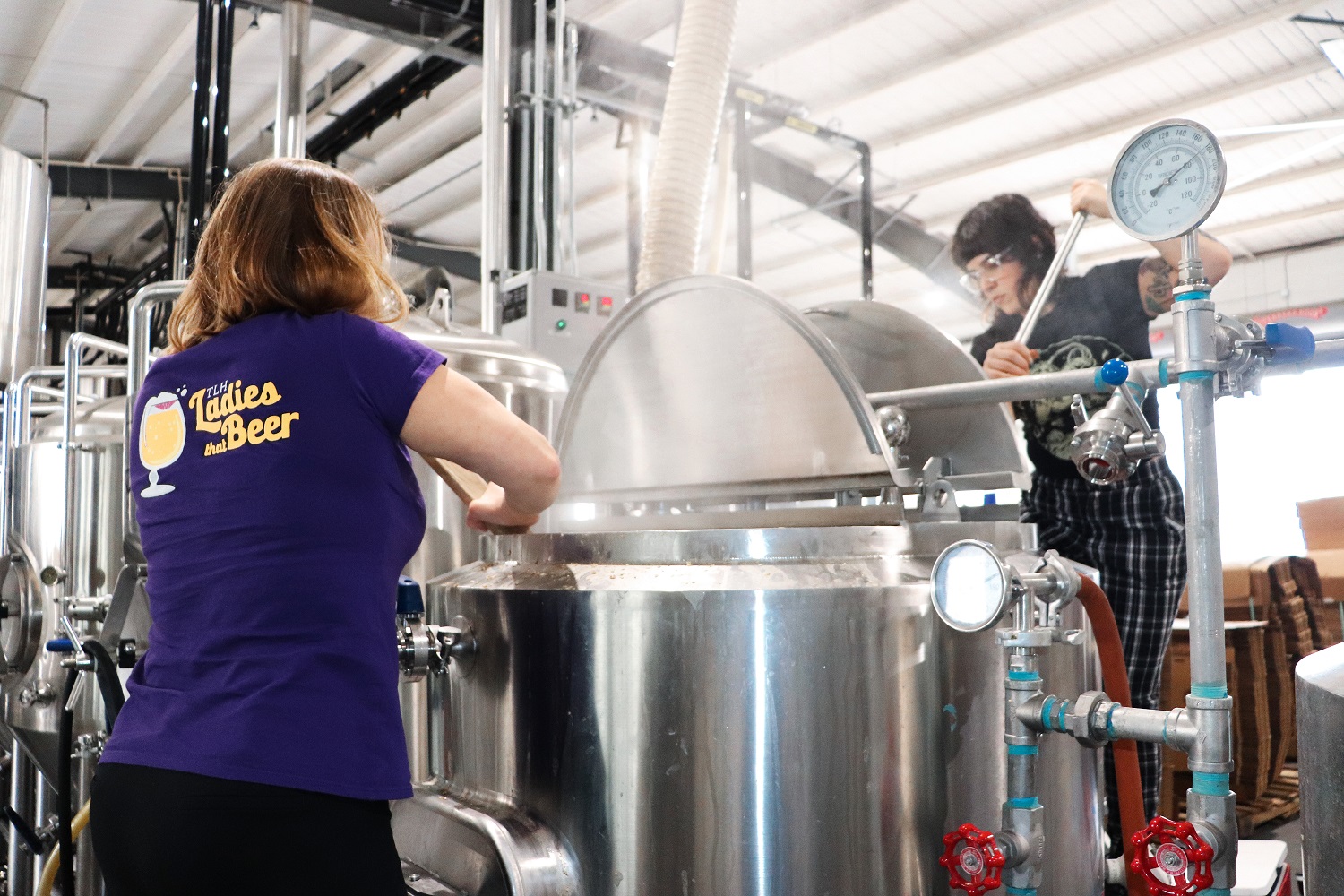 Proof Brewing Company Celebrates #InternationalWomensDay
TALLAHASSEE, FLORIDA – Proof Brewing Co. will release Smash the Glass Ceiling on draft in its tasting room this Sunday, March 8th for International Women's Day. The event is open to the public and will run from 12 pm to 5 pm. Smash the Glass Ceiling is a 6.2% American Pale Ale brewed with Peach & Apricot. Dripping with juicy notes of stone fruit and tropical flavors from Idaho 7 hops, this American Pale Ale resonates with the addition of sweet peaches and lightly tart apricots.
"For us, this day is about highlighting the women who make the beer industry great—from employees to consumers all around the world," said Founder, Angela Burroughs. "We strive to see continued diversification in the craft beer market."
Proof invited the founders of TLH Ladies That Beer, a local women's social group, to collaborate on the celebration. Alongside Proof's staff, the group founders formulated the recipe, brewed the beer, and picked the name.
"What a fun and educational experience it was participating in the brewing process with the folks at Proof. Brewing beer is hard work!" said Carrie Poole, co-founder of the Tallahassee Ladies That Beer along with Desiree Aller, Mandy Bamber, Gretta Determann and Jenny Flynt. "We are so excited to be part of this collaboration, especially for International Women's Day, which celebrates the accomplishments of women, including those in the craft beer industry. We hope to see a great turnout of ladies on Sunday to help us cheers on our hard work and to hard-working women everywhere – with a pour of Smash the Glass Ceiling, of course!"
International Women's Day (March 8th) is a global day celebrating the social, economic, cultural, and political achievements of women. #IWD2020 #EachForEqual
Contact Info
Company: Proof Brewing Company
Contact: Bryan Smith
Email: smitty@proofbrewingco.com