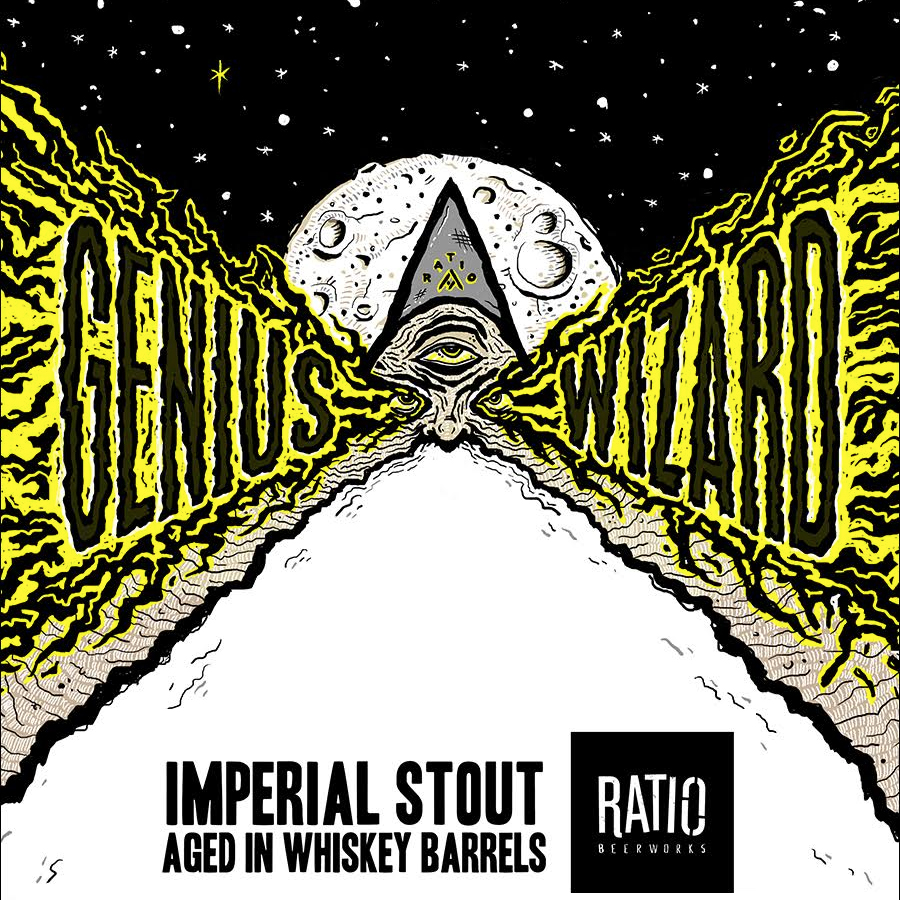 Ratio Beerworks Announces the Return of Genius Wizard
Denver, Colo. (December 3, 2015) – Ratio Beerworks, located at 2920 Larimer St. in Denver, is excited to announce the return of Genius Wizard, a Russian Imperial Stout, on Saturday, December 12th, 2015 at 12pm. The brewery will also be releasing a barrel aged version of a 2014 batch that has been hiding in whiskey barrels over the past 11 months. The barrel aged version will be sold in 375ml bottles as part of Ratio's artisan bottle series. A limited supply will also be available on draught.
The Russian Imperial Stout was one of the first beers brewed at Ratio upon receiving its brewing license last year. Brewed with a copious amount of base malt, specialty grains and the addition of molasses, the Genius Wizard was then filled into whiskey barrels to hibernate for close to a year.
The 2015 version will be available on draught as the breweries late fall/early winter seasonal as well as entering whiskey barrels to be released next year.
Bottles of the 2014 Barrel Aged Genius Wizard will be available for purchase at the brewery and in select liquor stores in the Greater Denver area.
On Saturday, December 12th, the brewery will have a bottle release party in the taproom where single bottles will be available for purchase for $10. A package deal will be available for $25 which will include two bottles and a draught pour of the 2014 Barrel Aged Genius Wizard. Ratio will also be offering a flight of (3) 4 oz pours which will include 2014 Barrel Aged Genius Wizard, 2014 draught Genius Wizard and 2015 draught Genius Wizard for $10.
Following the festivities in the afternoon, Ratio will welcome local bands Abrams and Muscle Beach to the taproom for live performances in the evening. More information and general news will be posted to the brewery's Facebook, Twitter and Instagram feeds as the release gets closer.
Contact Info
Company: Ratio Beerworks
Contact: Zach Lowery
Email: zach@ratiobeerworks.com