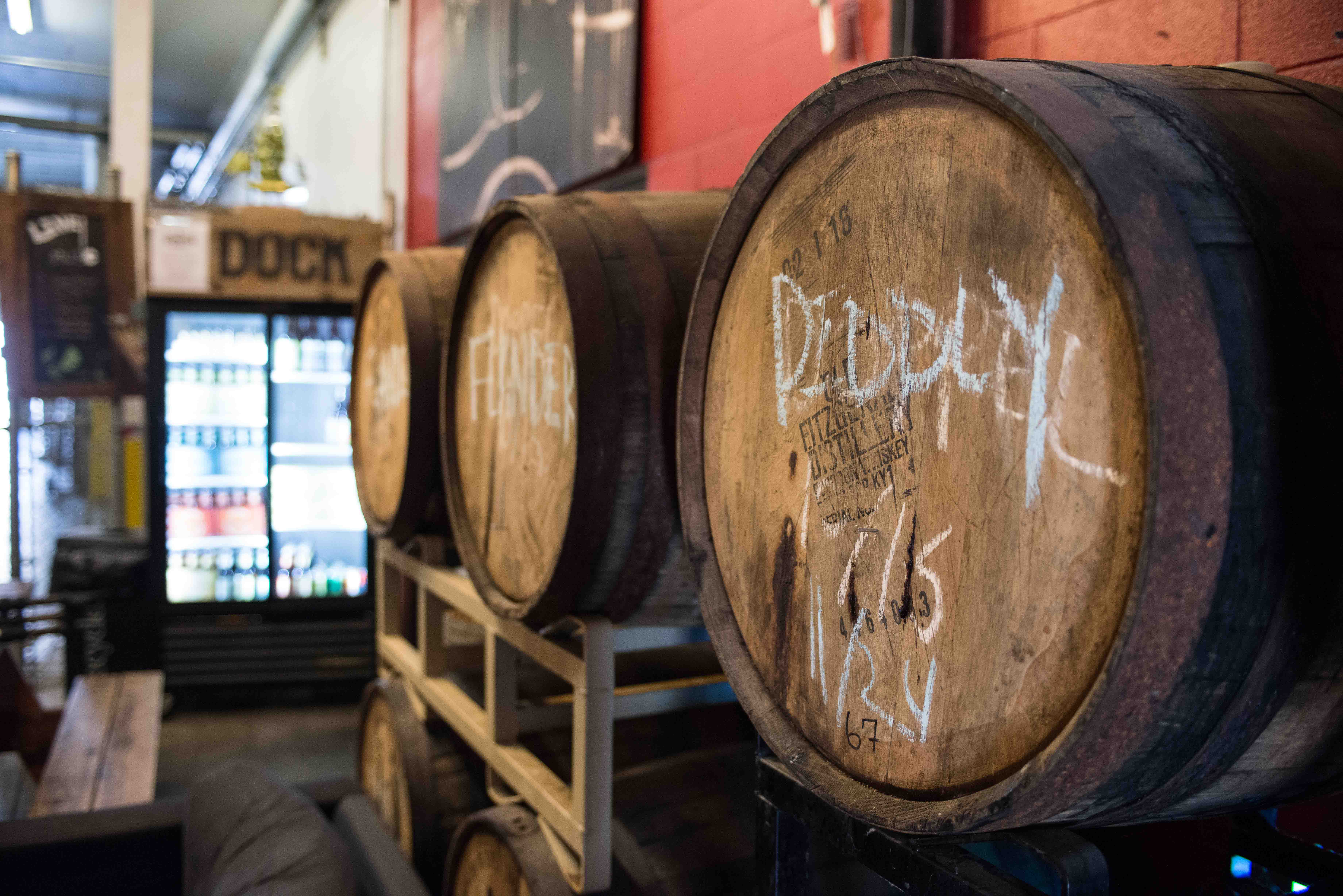 Reserve some of Sudwerk's barrel-aged magic
DAVIS, Calif. — Spots are going fast for Sudwerk Brewing Company's 2016 Brewers Cut Membership. The membership includes two bottles from six small-batch specialty beers exclusive to its Brewers Cut series. These lagers, ales and sours are aged in wine or bourbon barrels.
Just 50 memberships – $175 each – are available for 2016; more than half are already sold. Members pick up their beers before they are available to the public. Other perks include a members-only Belgian tulip glass and T-shirt, first rights and a 15 percent discount on additional Brewers Cut bottles (up to three per release, includes bonus), $1.50 off Brewers Cut beer on tap at the Dock, and a 15 percent discount on Sudwerk merchandise.
Sudwerk's barrel-aged beers continue to earn high praise. Beer columnist Blair Anthony Robertson of the Sacramento Bee commended the "magic that happens in the barrels" at Sudwerk, and told readers to watch for this series.
Small quantities of the beers will be available to the general public, as they are released throughout the year. One of last year's releases, Oso Furioso, won a gold medal at the 2015 California State Fair. Another release, Funke Hop Farm, was recently featured in FORTUNE magazine.
"By blending styles and varying brewing techniques, we create new beer styles. These represent our region, and introduce people to a new world of flavors that they've never experienced before," said Ryan Fry, co-owner of Sudwerk Brewery. "We're trying to change how people view and drink beer. It's the brewer's passion and creativity at work."
While these innovative beers appeal to brew aficionados, they're also a stepping stone for novices and wine drinkers. The subtle and balanced flavors provide a "smooth, sessionable drinking experience," Fry said. "Beer is not one-dimensional; it has a lot more flavors than most people expect."
Starting in January 2016, Brewers Cut beers will be released each month, including:
Bourbon Baltic Porter: Dark chocolate lager aged on Heaven Hill bourbon barrels
Uncle Fester: Sour Doppel Bock aged for one year on Turkovich Syrah barrels
Oso Furioso: Bourbon barrel-aged Doppel Bock with smoked jalapeños, ancho chilies, vanilla, coffee, cinnamon and cacao nibs, a gold medal winner at the 2015 California State Fair
Buffalo Theory: Jack Daniel's Whiskey barrel-aged sour Oatmeal Stout
Funke Hop Farm: Dry-hopped sour saison, featured in FORTUNE magazine
Stone Fruit Saison: Sour saison aged with locally sourced fruit provided by Red Tower Farms
Plus … a secret bonus release
To sign up for Brewers Cut Membership, email Brady Price at brady@sudwerkbrew.com.
Building on 25 years of family legacy and brewing tradition, Sudwerk Brewing Co. specializes in artisanal brews, specifically West Coast craft lagers. Its taproom, The Dock Store, at 2001 Second St., Davis, Calif., is open from 5 to 8 p.m. Tuesdays, 4 to 8 p.m. Thursdays and Fridays, and 2 to 8 p.m. on weekends. It offers a rotating menu of experimental and innovative beers, "honest pints" and growler fills, fresh White Labs brewers' yeast, and good conversation. Learn more at http://sudwerkbrew.com.
Contact Info
Company: Sudwerk Brewing Co.
Contact: Brady Price
Email: brady@sudwerkbrew.com