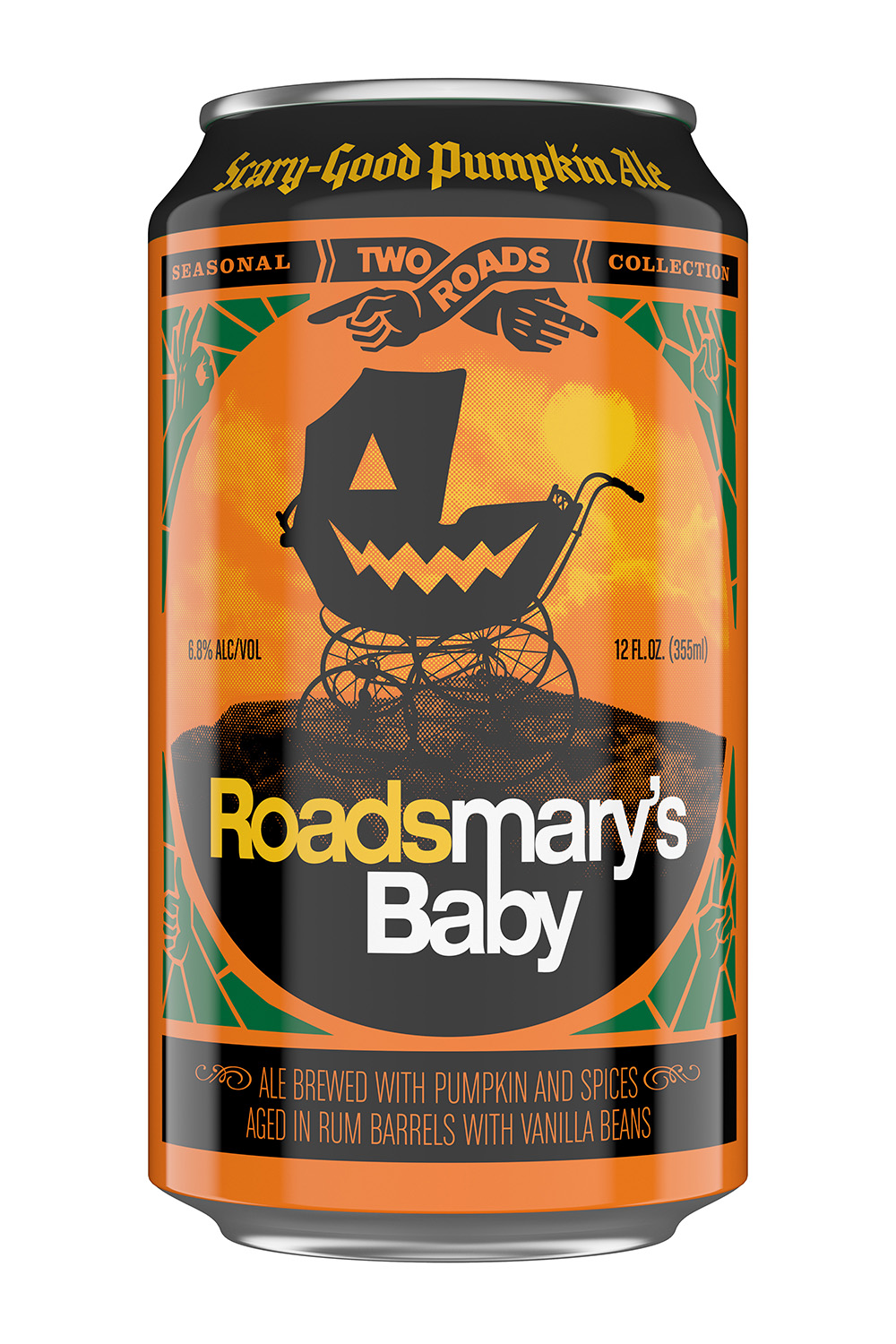 Two Roads' Barrel-Aged Pumpkin Ale Returns!
Our rum barrel-aged pumpkin returns for another scary season!
Aged in Caribbean-sourced rum barrels that were fresh from the distillery, Roadsmary's Baby Pumpkin Ale is made using real pumpkins, vanilla beans and spices to yield an incredibly complex, delicious beer with layers of different flavors to savor.  If last year's batch is any indication, this one will go scarily fast. Starting Tuesday, August 4th at noon in our tasting room, Roadsmary's Baby will be available in pints, tasters and growlers. It will also be available in packaged form in our merchandise room and the broad market in 6-pk bottles and for the first time in cans.  It will also be hopping onto our Fall "Beer Bus" variety can pack.
Contact Info
Company: Two Roads Brewing Company
Contact: Emily Sauter
Email: emily@tworoadsbrewing.com