HOUSTON, December 5, 2017 – The inspiration for the latest beer from Saint Arnold Brewing Company (www.saintarnold.com), fresh from their 2017 Mid-Size Brewing Company of the Year award at the Great American Beer Festival, came from Hugo Ortega, recipient of the 2017 James Beard award for Best Chef: Southwest. Icon Blue – Chocolate Milk Stout, featuring Ortega's Mexican chocolate tablets, will be in stores, bars, and restaurants in Texas and Louisiana next week.
The "aha!" moment for Icon Blue – Chocolate Milk Stout happened while Marketing Director Lennie Ambrose was eating brunch at Hugo's namesake restaurant and ordered the Mexican hot chocolate.
"I drank the hot chocolate and thought to myself immediately, 'this needs to be a beer," said Ambrose. "It certainly helps that Hugo is an icon in Houston, so it only made sense to bring him into the fold for an Icon beer."
Ambrose brought the chocolate to the brewers and they jumped at the opportunity to work with a local ingredient and developed a recipe to highlight the authentic flavors of the Ortega family chocolate.
Chocolate flavor dominates the Icon Blue – Milk Chocolate Stout with notes of toffee, stone fruit, and cinnamon. Sweetness is balanced by the hop and roast bitterness. A medium body and creamy mouthfeel leads to a surprisingly crisp finish. Icon Blue – Chocolate Milk Stout is a delicious dessert beer. For Founder and Owner Brock Wagner, this is another beer that highlights the community aspect that is so important to the brewing company.
"We love when we are able to use an ingredient with a connection to a local institution like Hugo's," said Wagner.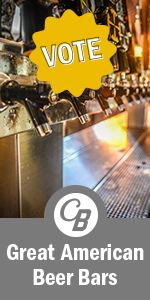 For Chef Ortega, it was an honor to include an ingredient with a recipe close to his family in a Houston brew.
"We make it like my grandmother used to make it in the mountains of Puebla near the border of Oaxaca. It is very special and such an important gradient in Mexican cooking. It means a lot for the team at Saint Arnold to think so much of our chocolate to put it in one of their Icon beers."
Beers in the Saint Arnold Icon series have limited release availability, typically three months, and will be available in six-pack bottles and on draft in Texas and Louisiana. More information on the Icon Series is available here: http://www.saintarnold.com/icon/.
Icon Blue – Chocolate Milk Stout Specifications: Original Gravity: 1.061 Final Gravity: 1.019 Alcohol: 5.6% ABV IBU: 39