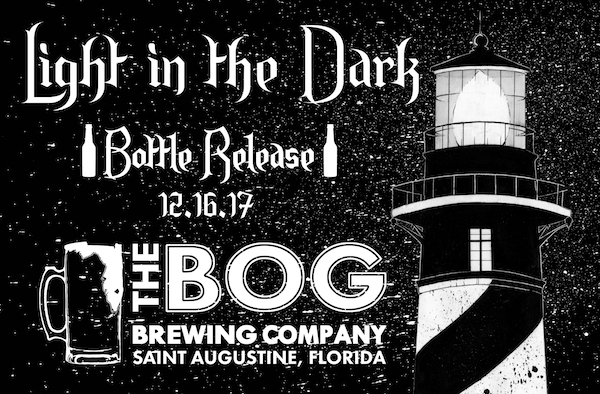 Seasonal Bottle Release at Bog Brewing Company
Craft beer and bourbon lovers should mark their calendars for Saturday, Dec. 16. Bog Brewing Company will offer its second bottle release of the year, Light in the Dark.
Light in the Dark is a Belgian triple aged in St. Augustine Distillery bourbon barrels. With an ABV of 9.9%, it has a golden color and vibrant bourbon aromas, with a warming finish.
"I love the interaction of wood and beer because it creates flavors and nuances that you can't get from a stainless steel tank," said Steven Mendoza, co-owner/head brewer of Bog Brewing Company. "It's a match made in heaven to age our Belgian triple in St. Augustine Distillery's bourbon barrels and it will only get better with age."
The beer will be sold in bombers (22 oz. bottles) at The Bog, with a bottle limit of three per person.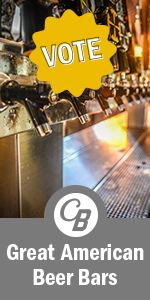 About Bog Brewing Company
Bog Brewing Company opened its doors in March 2016 and since has grown into a pillar of the Northeast Florida craft beer scene. The draft list features seasonally influenced Belgian, English and American-style ales. Head Brewer and Co-Owner Steve Mendoza leverages his years of experience in the craft beer scene as well as his travels overseas to inform and inspire the beers he creates.
Visitors can enjoy a unique selection of seasonal beers, like the Smoked Datil Ale, brewed with locally sourced hot peppers, or the Blueberry Wild Ale, which features a mixed fermentation that develops the unique floral and farm fresh flavors.
We may not have all of your favorite beers on at all times, as we're constantly rotating half of the draft list, but we feel that's half the fun of the American craft beer scene–new beers and new experiences.
Contact Info
Company: Bog Brewing Company
Contact: Steven
Email: steve@bogbrewery.com