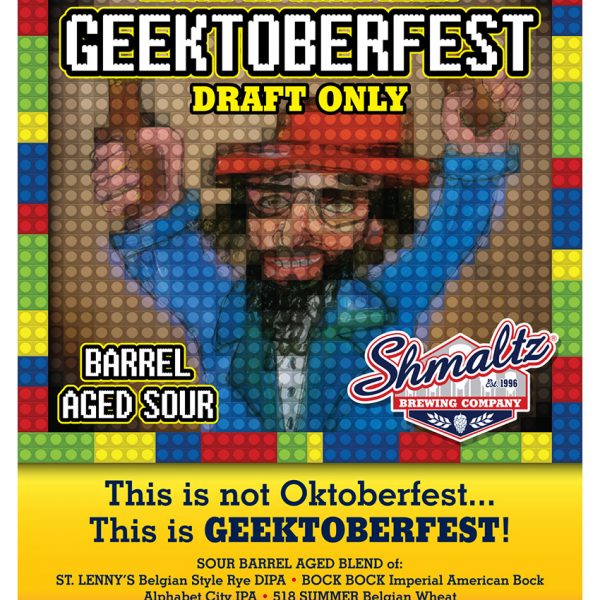 Shmaltz Brewing Debuts Blended Barrel Aged Sour Geektoberfest
Shmaltz Brewing's fun spin on the annual beer extravaganza that is Oktoberfest has deep roots in the New York craft beer scene. Originally the official beer of New York City Beer Week brewed in collaboration with Shmaltz Brewing, Captain Lawrence Brewing, and Ithaca Beer, the super limited-edition Geektoberfest® rolls out to select bars across the country. As rare as it is highly coveted, only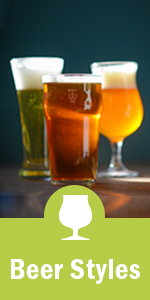 100 sixtels were brewed of the draft-only Geektoberfest®. Shmaltz debuted Geektoberfest® at Snallygaster (Washington, DC: Sept. 23) and the 6th Annual Lake Placid Brewfest (Lake Placid, NY: Sept. 23) to coincide with its nationwide release to 35 states within the brewery's expansive distribution network.
More: What Makes Sour Beer Taste Sour
Geektoberfest® is a sour barrel aged blend of Shmaltz's Bock Bock Imperial American Bock®, St. Lenny's Belgian Style Rye Double IPA®, 518 Summer Belgian Wheat®, and Alphabet City Brewing Company's IPA®. The glorious hazy sour sipper has a deep amber hue bursting with tart fruit aromas, subtle hints of cocoa, and a slight note of star fruit. Geektoberfest's® mild malty sweetness is followed by a prominent sourness, complete with a pleasant dry finish. Its singular complexity will certainly satisfy the taste buds of any sour beer aficionado.
Contact Info
Company: Shmaltz Brewing Company
Contact: Kate Pattenaude
Email: kate@shmaltzbrewing.com