Clifton Park, NY – Shmaltz Brewing Company takes the pairing of craft beer with your favorite foods to the next level with the release of their latest collaboration beer, Pastrami Pilsner (5.5% ABV), packaging on National Pastrami Day! In January 2018, what better way to kick off the New Year than with a truly collaborative beer between Shmaltz Brewing and one of the East Coast's most beloved beer bars Barcade for a never-attempted-before pastrami inspired beer. After being a draft exclusive beer to six Barcade locations in 2017, Pastrami Pilsner will be nationally available in 4-packs in 30 states across the country. Nosh it up across the nation!
Pastrami Pilsner summons savory sensations reminiscent of the quintessential Jewish tradition. Shmaltz's brewing team stacked the special beer with caramel, Munich and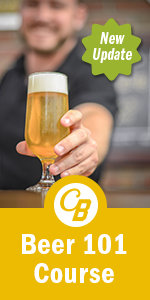 Pilsner malts to provide light, toasted bread flavors with caraway seeds for the complete rye bread experience. Brewers took a pinch of kosher salt, a dash of pepper, mustard seed, and some smoked malt to wrap together the best pastrami characters. An aromatic blast of horseradish completes this truly unique offering. As if a pastrami themed beer wasn't enough shtick, Shmaltz Brewing will be packaging the beloved deli delicacy-inspired brew on National Pastrami Day (Sunday, January 14).
"Look for a clean golden beer with a fluffy white head that will give off light, savory aromas of an authentic pastrami sandwich," says Kevin Wheeler, Shmaltz's Director of Brewing Operations. "Pastrami Pilsner's mouthfeel is crisp and drinkable with just a touch of heat from the horseradish while welcoming notes of spice from the caraway. As a perfect entree in a glass, you can have more than one before you feel full!"
Paul Kermizian, CEO and Co-Founder Barcade, adds, "We're very excited about one of our latest collaborative beer, Pastrami Pilsner. Barcade has been doing this exclusive beer series since 2010 and we've been fortunate enough to partner with many of our favorite breweries on some adventurous and very weird beers. Shmaltz has been brewing really great, inventive styles for years and so they were a perfect fit for us to partner with on something as unusual as this. Although we initially wanted to brew a beer with actual pastrami, they smartly convinced us that they could pull off the flavors of pastrami without actually using it. Everyone is probably better off with this version!"
Jeremy Cowan, Founder and Owner of Shmaltz Brewing, comments, "Pastrami is my birthright. Beer is my passion and 21 years of my life and career. Barcade has been the home of so many great Shmaltz Brewing bashes and casual hangouts — one of our very favorite craft beer homes! The perfect pairing for our first ever custom recipe at the new brewery. As the good book says, kinda, 'Like Manna from Heaven, thank the good lord for smoked meat and bless the Deli man! – L'Chaim!"
Stop in to a local craft beer store or local food/beverage retailer near you to satiate your mouthwatering appetite for a delectable new creation, Pastrami Pilsner.
About Barcade Barcade is a combination bar and arcade with a focus on classic video games and American craft beer. There are locations in New York, New Jersey, Philadelphia and Connecticut, owned by four friends: Paul Kermizian, Pete Langway, and brothers Kevin and Scott Beard.
The original Barcade was opened in 2004 in a former metal shop on Union Avenue in Williamsburg, Brooklyn. At the time of the opening, Kevin and Scott were working in graphic design, Paul in film and television, and Pete in advertising. Paul had just completed directing the feature film "American Beer," a road trip documentary profiling the American craft beer industry, and the friends were spending time drinking craft beer and playing the classic 1980's video games that lined the walls of Paul's Williamsburg loft.
Those beer and game filled nights inspired the group to open a neighborhood bar centered on American craft beer and classic video games. They quit their day jobs, maxed out their credit cards and began work on Barcade. The friends did most of the construction themselves, keeping the look of the warehouse and garage that the space had been, and the bar opened in the fall of 2004. The company registered a federal trademark in 2007 for the name Barcade.
They expanded in 2011, opening two new locations; one in downtown Jersey City and another in the Fishtown neighborhood of Philadelphia. In 2014, Barcade opened its fourth and fifth locations, both in Manhattan, on West 24th Street in Chelsea and on St. Mark's Place in the East Village. Barcade's sixth location was opened in New Haven, CT in the spring of 2016.
About Shmaltz Brewing Company Founder and owner Jeremy Cowan established Shmaltz Brewing in San Francisco in 1996. The first 100 cases of He'brew Beer® were hand-bottled and delivered throughout the Bay Area from the back of his Grandmother's Volvo. Shmaltz Brewing now sells He'brew Beer across 30 states, through 40 wholesalers and in nearly 5,000 retailers.
After 17 years of being an outspoken cheerleader for contract brewing, Cowan and staff opened their own New York State production brewery in 2013 in Clifton Park, 10 minutes north of Albany. Shmaltz's home boasts a 50-barrel brewhouse with 30,000 barrels of annual capacity and packages a diverse and tasty variety of core and seasonal favorites in 12 and 22-ounce bottles and kegs. The Shmaltz Tasting Room is open five days a week (Wed-Sun) and offers tours, barrel-aged previews, beer-to-go, and special releases.
RateBeer.com ranked Shmaltz as one of the "Top 100 Brewers in the World" in 2013, and the brewery brought home 1 platinum, 10 gold and 6 silver medals from the World Beer Championships in the past several years.