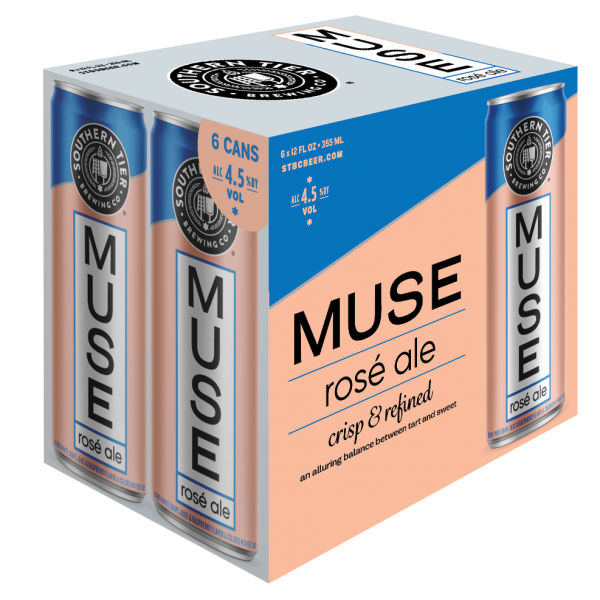 Southern Tier Brewing Company Releases Muse Rosé Ale
Lakewood, NY – Southern Tier Brewing Company announces the launch of a new year-round brand to add to its portfolio.  Muse means "a source of inspiration." As summer sets and the weather turns, the inspiration of this beer was to bring a crisp and refined flavor that blends the styles of wine and beer.   With effervescent body and a refreshing crisp finish, this hybrid is perfect for wine and beer fans alike.
"Muse is our latest innovative ale that was inspired by Rosé Wine. We've spent two years perfecting this liquid link between beer and wine," said Jason Hitchcock, Head Brewer. "The ale balances tart and sweet flavors derived from South American White Grapes and Raspberries. It pours bright with a pink rose hue and finishes with a dry effervescence."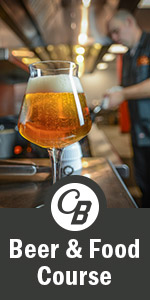 The two years of research and testing to craft a liquid with the benefits of both beer and wine has come to fruition in 12oz sleek cans.  Muse has the body, mouthfeel and foam of a beer and is combined with the fruity, clean character of a wine delivering the best of both worlds.
The refreshing flavor and low ABV ale pairs well with occasions throughout all seasons – from every day refreshment to celebratory dinners with friends. It will be in market mid-August in 12oz 6pk sleek cans.
ABOUT SOUTHERN TIER BREWING COMPANY
After several years of professional brewery experience in Chicago, founders Phineas and Sara DeMink had a vision of bringing craft beers to a region rich in brewing heritage, but essentially devoid of production breweries. Southern Tier Brewing began in 2002 with second-hand equipment in the rural countryside near Lakewood, New York. By 2005, STBC covered most of the state as well as Pennsylvania. Demand soon outgrew capacity, and in 2009 a new brewery was built on adjacent property. Several additions later, a new 110-barrel brewhouse was constructed in late winter of 2013 and by autumn a 45,000-sq-ft distribution center, and a water treatment facility were opened. Continuous investments in quality, team, tools, and technology have helped STBC grow into one of the top breweries in the country.
Contact Info
Contact: Debra Thom
Email: debra@debrathom.com