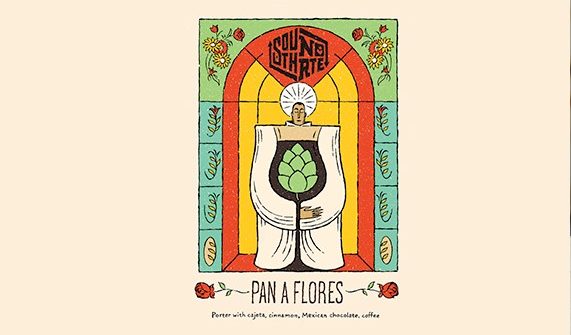 SouthNorte Debuts Pan a Flores Holiday Ale in Bottles
SAN DIEGO –– SouthNorte Beer Co. is celebrating the holidays with its first bottled release of Pan a Flores. Originally brewed last year, Pan a Flores was only available on draft. Due to popular demand, the beer is back, but this time in 22oz bottles. Brewed with a bounty of festive ingredients, this holiday porter features complex layers of roast, chocolate, spice, and coffee. "I'm very excited to have Pan a Flores available in bottles this year," says Ryan Brooks, Brewmaster, SouthNorte Beer Co. "This is the perfect beer to share with friends and family throughout the holiday season."
Pan a Flores starts out as an American strong porter, featuring a rich toasted malt base with hints of cocoa. During the boil, Brewmaster Brooks adds the imported cajeta for a touch of sweetness (similar to dulce de leche but made from goat's milk—often referred to as Mexican caramel). Unsweetened Mexican chocolate is also added in the boil, for an earthy note. Next, locally roasted Oaxacan coffee beans (chosen for their medium body and hints of milk chocolate and almonds) are added post fermentation to retain the bright acidity and freshness. Lastly, a touch of cinnamon is added as a nod to the traditional café de ollas served in Mexico.
"I wanted to brew a strong porter to lay a solid foundation for all of the ingredients I added," says Brooks. "I was really inspired by café de ollas—strong and sweet Mexican coffees served with a touch of cinnamon—and wanted to recreate that concept in beer form." This full-bodied holiday ale is now available on draft and in 22oz bottles throughout San Diego. For more information, visit www.southnorte.com. Crafted with an accent, hecho en San Diego ¡Felices Fiestas!
—
Label Copy:
Pan a Flores is an ode to our city's patron saint, Saint Diego. Legend has it, Saint Diego performed a miracle when he took bread from the monastery to feed the poor. He was questioned on his way out of the convent, and miraculously, when asked to open his robes the bread turned into flowers. The story of Saint Diego's bread to flowers, or Pan a Flores, is the inspiration behind our holiday release. This expertly crafted strong porter is brewed with cajeta, cinnamon, Oaxacan coffee, and Mexican chocolate for a truly festive holiday ale.
Beer Specs:
7.0% ABV
20 IBU
Special ingredients: cajeta, Oaxacan coffee, cinnamon, Mexican chocolate
Format: 22oz bottle and draft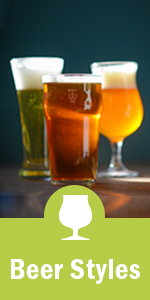 Sales Sheet: https://bit.ly/2CRTKp9
Hi-Res Photos
Social Media Links
About SouthNorte
Established in 2016, SouthNorte was born at the crossroads of cultures, where the blend of energies, wisdom, and talents equal more than the sum of the parts. We are brewers, makers and travelers wanting to see where we can take beer. And where it can take us. We explore the best of what each lado brings to the table. We cross borders and brew locally. We craft with an accent.  We are SouthNorte. Inspired by Mexico. Crafted with an accent, hecho en San Diego. Taste the combinación. For more information, visit southnorte.com.
Contact Info
Company: SouthNorte Beer Co.
Contact: Melody Crisp
Email: Melodyc@southnorte.com