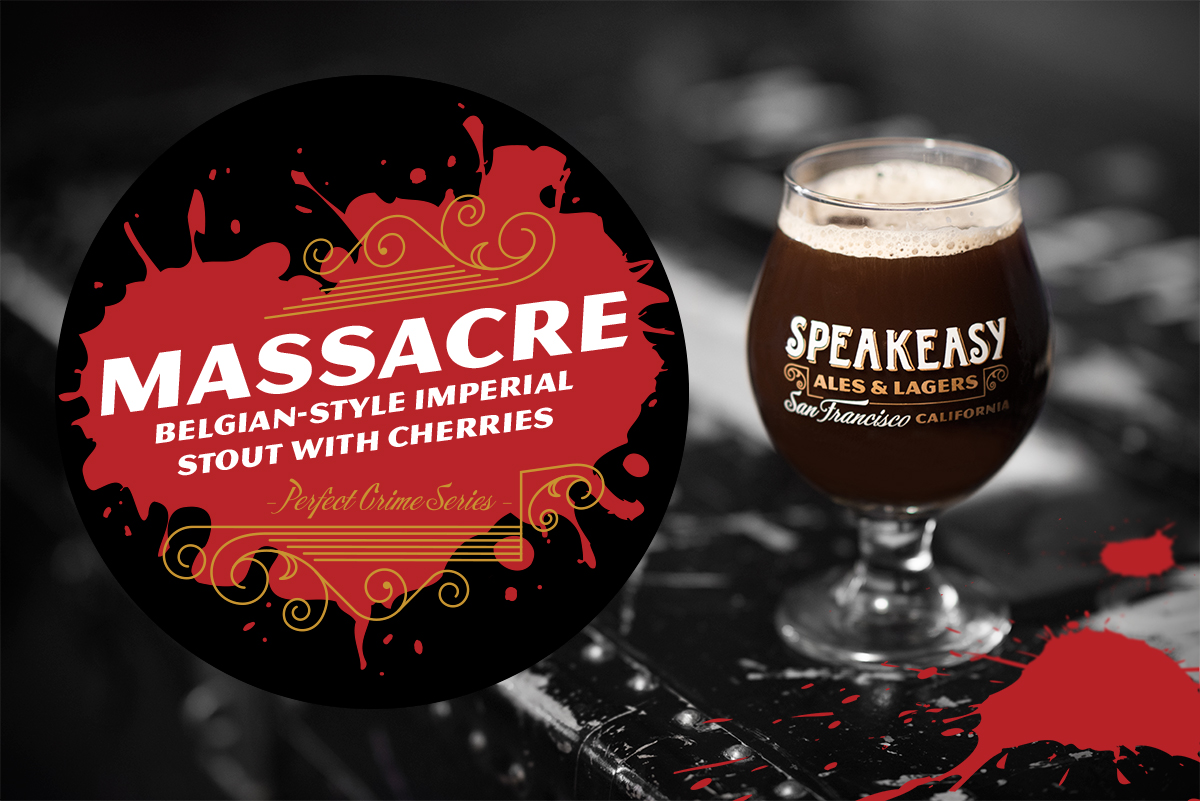 Speakeasy Ales & Lagers Releases Massacre Imperial Stout for Valentine's Day
Valentine's Day is not just about greeting cards. Speakeasy Ales & Lagers is releasing Massacre Belgian-style Imperial Stout with Cherries, just for the holiday. This draft only release, the latest installment of Speakeasy's Perfect Crime Series, delves into the dark side of Valentine's Day.
In 1929, the St. Valentine's Day Massacre was one of the bloodiest days in the history of organized crime. Seven gang members were gunned down in a garage, allegedly by Al Capone's henchmen. No one was ever convicted. The crime was a national sensation and led to the downfall of Capone, who became Public Enemy No.1.  
Massacre Belgian-style Imperial Stout with Cherries marks this horrific and historic moment with a powerful balance of dark roasted malt, fruit forward hops, and Montmorency cherries. Layers of dark chocolate, caramel, burnt sugar, and dried fruit flavors make Massacre a wonderfully complex beer. The yeast imparts some additional fruit, a touch of spice, and a slightly tart finish at 9.5% ABV and 42 IBUs.
Massacre is a very limited draft only release. It will be served for the first time at Speakeasy's Tap Room on Saturday, February 13, during a release party. Then a small allocation will be distributed throughout California, New York City, and Las Vegas.  
About the Perfect Crime Series
The Perfect Crime Series features ingenious, small batch, and experimental beers that are carefully contrived and executed by Speakeasy brewers. Each release is limited to draft only, and may only appear once, so the perpetrator can't be brought to justice.
Contact Info
Company: Speakeasy Ales & Lagers
Contact: Brian Stechschulte
Email: brian@goodbeer.com