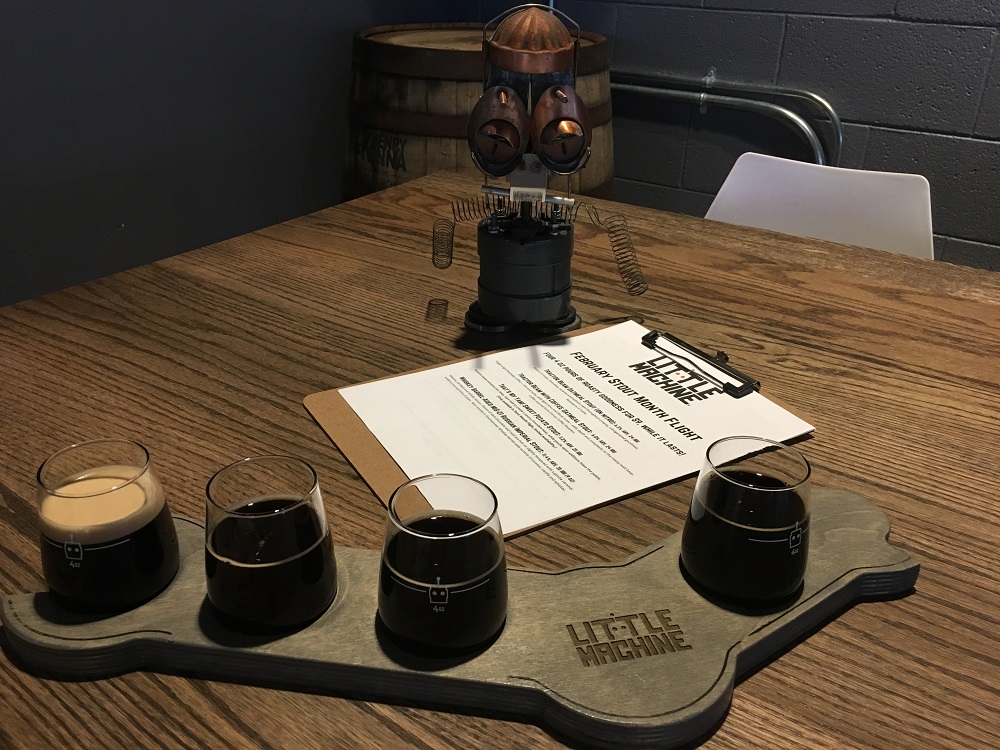 Little Machine Beer Offers Special Stout Month Flight
Happy Stout Month! To celebrate, Little Machine Beer has put together a special flight of stouts.
The line-up for the flight is:
Tractor Beam Oatmeal Stout on Nitro
Tractor Beam Oatmeal Stout with Coffee
That's My Yam! Sweet Potato Stout (the very last keg that we had stashed)
Deerhammer Whiskey Barrel MiG-21 Russian Imperial Stout
Come grab a flight while it lasts!
Contact Info
Company: Little Machine
Contact: Ben Chenard
Email: ben@littlemachinebeer.com