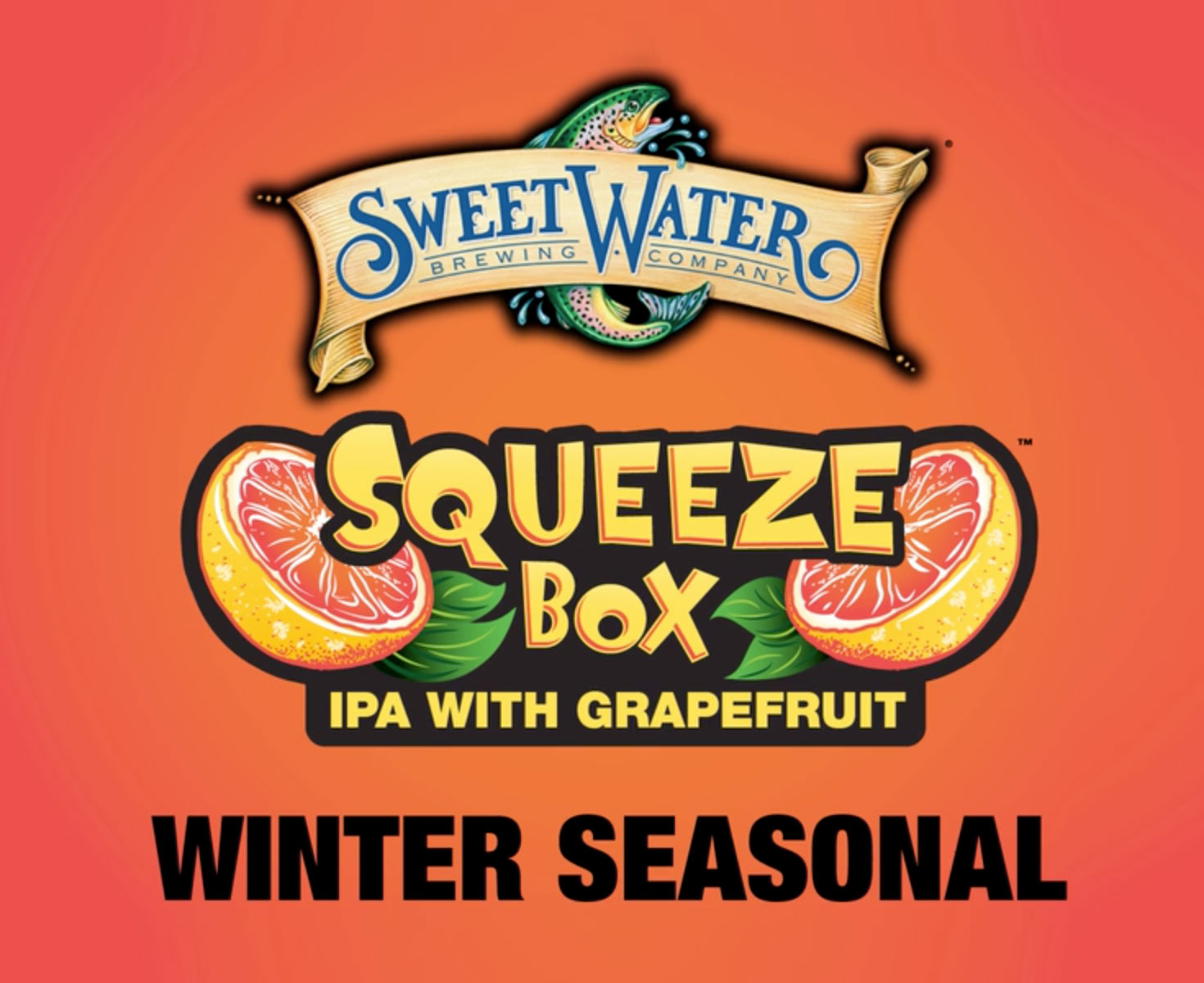 SweetWater Brewing Co. Releases New Winter Seasonal: Squeeze Box IPA with Grapefruit
Slice One Open Starting November 1
 A brand new winter seasonal from SweetWater Brewing Co. hits shelves starting November 1:  Squeeze Box IPA with grapefruit.   Bright and crisp with five tropical hop additions and dosed with a shot of winter's favorite citrus, grapefruit.
 ABV:  6.1%
IBUs:  45
Hops:   Chinook, Columbus, Cascade, Simcoe, Goldings, Centennial
Malt bill:  2-Row, Munich, Wheat, 70/80, Midnight Wheat
Beer lovers who enjoyed summer's Goin' Coastal IPA with pineapple will be delighted by Squeeze Box's similarities in style and drinkability, but with the seasonally appropriate update of grapefruit.   Squeeze Box will be available November through January, on draft, in 12 oz bottles (6 packs and cases), and in 12 oz cans or bottles in the Winter Variety Pack.  The Winter Variety Pack with 12 oz bottles also includes a retired beer that consumers voted to bring back for the season, in celebration of the brewery's 20thanniversary:  LowRYEder.   This Rye IPA is crisp and smooth, with spicy rye and hop bitterness that earned it a gold medal at GABF.  Available only in the Winter Variety Pack 12 oz bottles and on tap at the brewery.
Contact Info
Company: SweetWater Brewing Company
Contact: Tucker Berta Sarkisian
Email: tucker@sweetwaterbrew.com