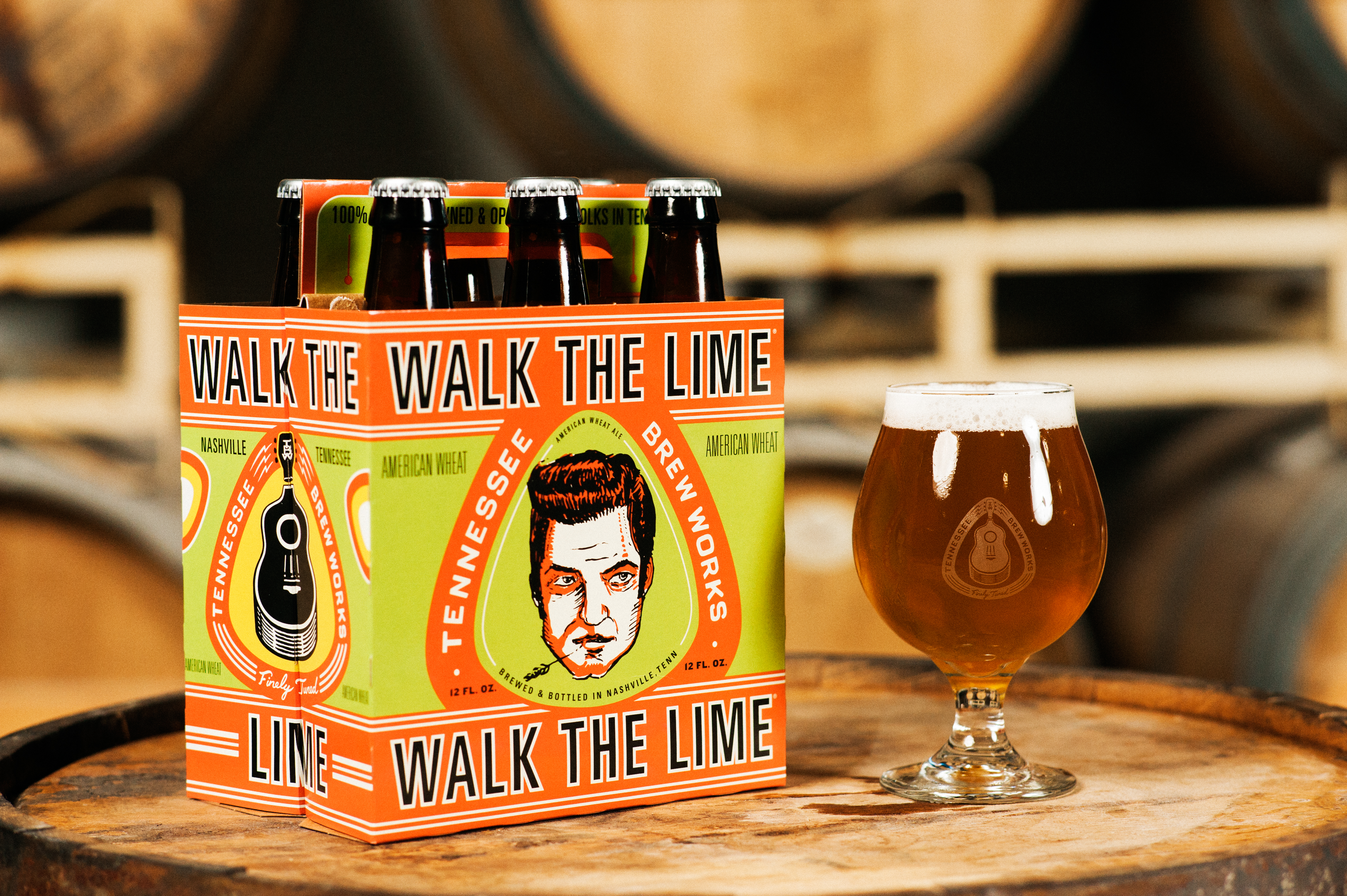 Tennessee Brew Works releases Spring Seasonal, "Walk the Lime"
Nashville, Tennessee – February 28, 2016 – Tennessee Brew Works announces release of "Walk the Lime" American Wheat ale, brewed with 100% wheat.
Tennessee Brew Works, which began officially brewing beer in downtown Nashville August 2013, has announced the release of their spring seasonal "Walk the Lime." This seasonal quickly became a favorite of the local community when it was first released in Spring 2014. Utilizing their Meura Micro Mash Filter – the first in North America to do so – they are able to uniquely brew this beer using 100% wheat; adding some fresh lime zest and dry hop to round-out this refreshing creation.
This beer will be available in both draft and bottles throughout the greater metropolitan areas of Nashville, Chattanooga and Memphis over the next few months.
At Tennessee Brew Works we work hard to create high quality craft beer that makes Tennessee proud. We are 100% owned and operated by folks in Tennessee. Our culture places importance on family, friends, and community, and we hope you'll be a part of it.
---
Contact Info
Company: Tennessee Brew Works
Contact: Christian Spears
Email: info@tnbrew.com