NASHVILLE, Tenn. (July 19, 2017) – Tennessee Brew Works has partnered with the Tennessee State Parks by creating a new Tennessee State Parks Beer, "State Park Blonde Ale," with a portion of sales benefiting the mission of Tennessee State Parks.
The Tennessee State Parks and Tennessee Brew Works teams met almost two years ago. Sharing ideas over a common bond of craft beer with aims to better our land and community, they quickly became friends. Since then, they have been actively discussing projects and possible ways for the two organizations to optimize their synergies.
"Together we have found a way to make delicious Tennessee Brew Works craft beer and support Tennessee State Parks with our State Park Blonde Ale. We proudly support the mission of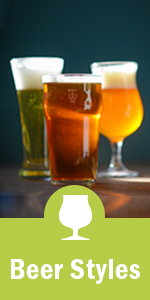 Tennessee State Parks as they preserve and protect our natural resources," said Christian Spears, founder and owner, Tennessee Brew Works.
Fans of Tennessee Brew Works will recognize the beer's distinctive label artwork, created by Nashville native Bryce McCloud. The State Park Blonde Ale features the image of State Naturalist, Randy Hedgepath. Randy has served the park service for more than 30 years, working as a Ranger Naturalist at South Cumberland and Radnor Lake State Parks. He was appointed State Naturalist by the Tennessee State Parks in 2007. As a former National Park Service Interpretive Specialist, Randy is also one of the most sought after interpretive specialists in the southeastern United States.
Tennessee Brew Work's State Park Blonde Ale is light, crisp American blonde session ale with subtle floral notes, created with high quality grains and hops. The new beer will be distributed throughout Tennessee and served on draft and in bottles at the Tennessee Brew Works Taproom, 809 Ewing Avenue in downtown Nashville and the Tennessee Brew Works kiosk at the Nashville International Airport.
"Tennessee Brew Works and Tennessee State Parks have combined our mutual appreciation for local craft brew, spectacular landscapes and the great stories of our state. Utilizing Tennessee Brew Works craft beer sales for the benefit of our Tennessee State Parks system is a perfect pairing.
A portion of the sales of the State Park Blonde Ale will be provided to the Tennessee State Parks Conservancy, our non-profit partner, and used to support efforts to preserve and protect our state's natural and cultural assets. We look forward to the release of the State Park Blonde Ale statewide this month," said Brock Hill, Tennessee Department of Environment and Conservation Deputy Commissioner.
About Tennessee State Parks
From its beginning in 1937, Tennessee State Parks were established to protect and preserve the unique natural, cultural and historic resources of Tennessee. The public interest has also been served by a variety of benefits for citizens and communities produced by our state park system, promoting stronger communities and healthier citizens across the state through diverse resource-based recreation while conserving the natural environment for today and tomorrow – preserving authentic Tennessee places and spaces for future generations to enjoy. There are 56 Tennessee State Parks to explore.
About Tennessee Brew Works
Tennessee Brew Works was born from a love for craft beer. A startup which began over a home-brew session, they ultimately celebrated their first professional brew in August 2013. Tennessee Brew Works is 100% owned and operated by folks in Tennessee. They are guided by their motto: "We work hard to create high quality craft beer that makes Tennessee proud. Our culture places importance on family, friends, and community, and we hope you'll be a part of it."