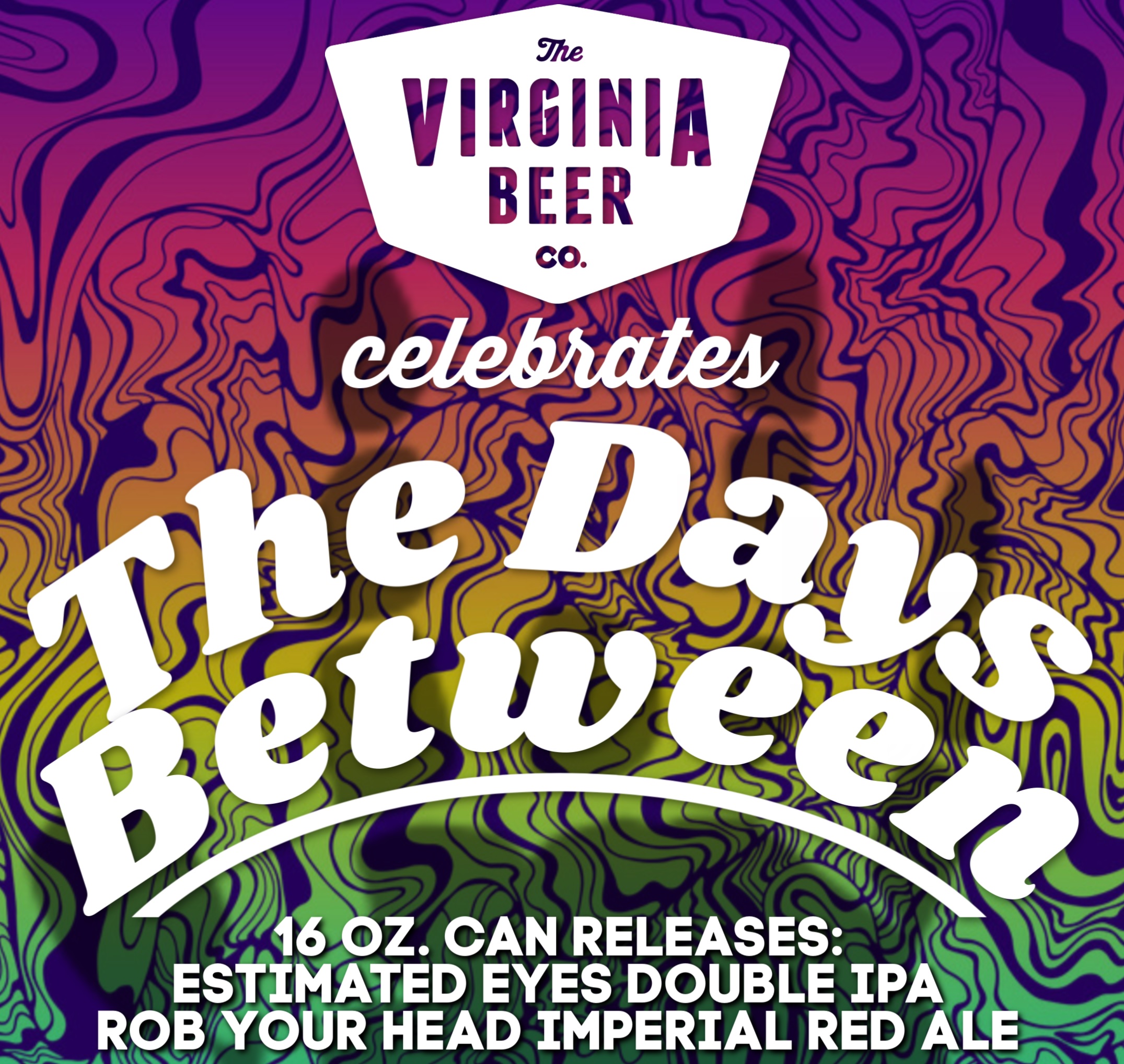 The Days Between: Double Can Release Concert
On Saturday, August 3, The Virginia Beer Company celebrates "The Days Between" with a double can release party spanning the return of two taproom favorites: Estimated Eyes DDH Double IPA and Rob Your Head Imperial Red.
In addition to dual tappings and 16 oz. can releases, the celebration will feature a double-header concert on the Beer Garden Stage with Sideshow (12:30-3:30 pm) and Wampler Brothers Band (5-8 pm).
Dank eats provided throughout the day by Frank's Monster Munchies. Double your beers & cheers with us and make a day of it before the journey to Merchants Square- Williamsburg, VA that evening for the 2019 Whistle Belly Beer Festival.
"There were days, and there were days, and there were days between …"
Contact Info
Company: The Virginia Beer Company
Contact: Robby Willey
Email: social@virginiabeerco.com