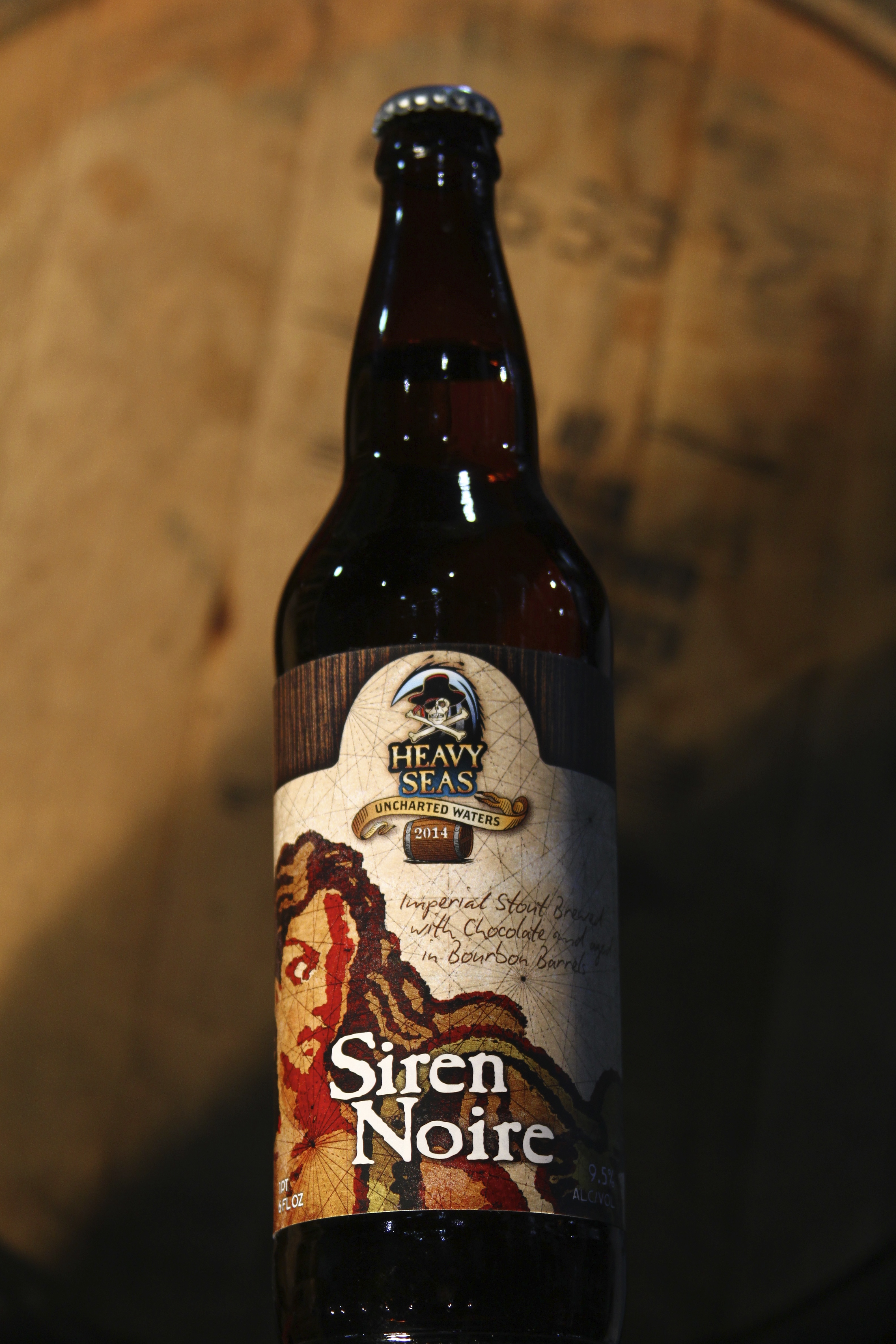 The Return of Siren Noire
BALTIMORE, MD — The "Uncharted Waters" Series by Heavy Seas Beer will soon welcome the 2016 edition of Siren Noire. This limited release will be available from January – February in all 18 states where Heavy Seas beer is distributed.
Siren Noire is a velvety, rich chocolate stout. Almost three pounds of Belgian coco nibs are used per barrel. It's aged for five weeks in bourbon barrels with vanilla beans added. A mix of dark malts gives Siren Noire a well-rounded body that is decidedly chocolatey—but without being extraordinarily sweet or cloying. Brewers Gold hops contribute an earthy spiciness, with notes of black current.
Style: Imperial Chocolate Stout
ABV: 9.5%
IBU's: 18.5
Availability: January – February
Malts: 2-Row, Crystal, Chocolate, Roasted Barley
Hops: Brewers Gold
Suggested Food Pairings: Fresh berries and whipped cream, ice cream sandwiches
Suggested Glassware: Snifter or English Pint
Contact Info
Company: Heavy Seas Beer
Contact: Christine Shaffer
Email: shaffer@hsbeer.com