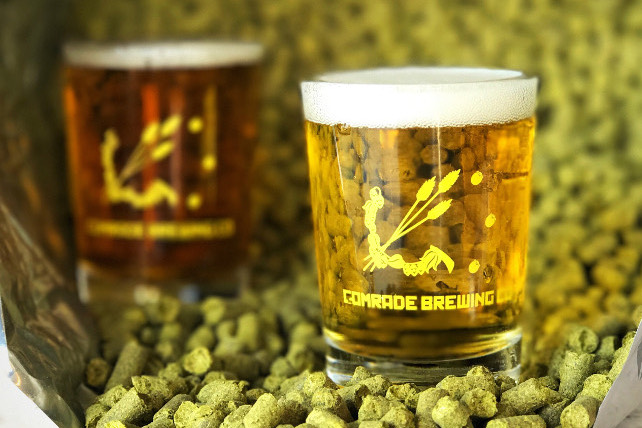 Two Tappings at Comrade Brewing 4/20 Including the Return of Honeyman
Two tappings for 4/20.
Honeyman V, a re-brew of one of our favorite Honeyman series. Hopped with Azacca, Mosaic, Citra and Lemondrop. Beautifully bright golden straw color, intense floral and citrus aroma with big notes of red fruits. Crisp and dry finish with a nice smooth bitterness. The beer is named after our favorite hand truck manufacturer, Honeyman Aluminum Products in Portland, OR. 5.6% ABV
Lenindrop Wheat, American 2-row base with 40% malted wheat and Munich Malt. Lemondrop hops in the kettle and double dry-hopped. Bright straw color with an intense lemon citrus and light melon. 6.0% ABV.
Contact Info
Company: Comrade Brewing Company
Contact: Taproom
Email: contact@cormadebrewing.com