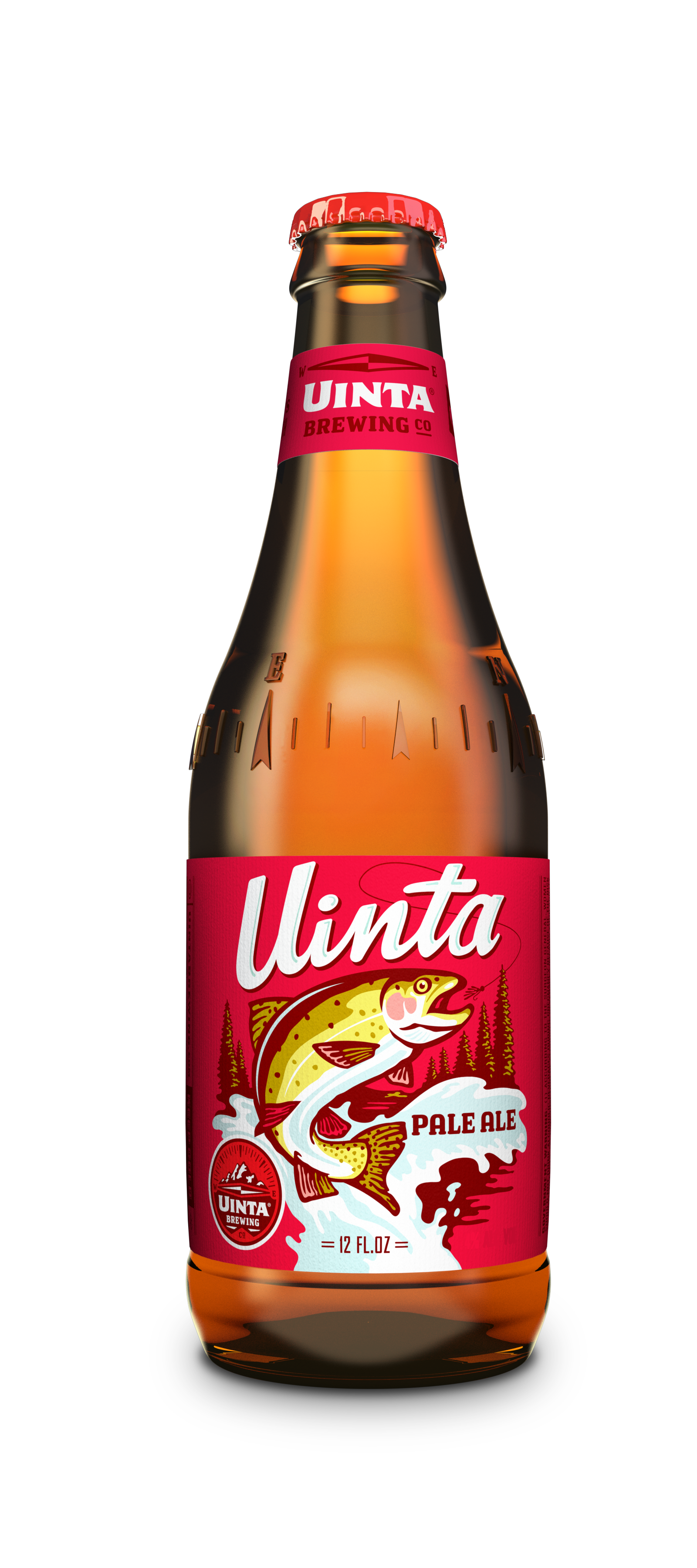 Uinta Brewing Company Releases Pale Ale Nationwide
Uinta Brewing Company's flagship Pale Ale, historically known as Cutthroat, is set to test the waters nationally under the name Uinta Pale Ale the company announced today.
"Cutthroat Pale Ale was my first official brew at Uinta over 23 years ago and we've watched it grow into Uinta's top-selling craft beer," says Will Hamill, Founder of Uinta Brewing Company. "It's a tremendously consistent, drinkable beer that has garnered the attention and praise of beer enthusiasts all over the world. It's a perfect example of the high level of quality and consistency that Uinta takes pride in and consumers have come to expect. It's the beer that made Uinta succeed and I'm excited to share our roots with the Nation," says Hamill.
Uinta's Pale Ale has collected over 25 medals throughout its lifetime including multiple wins at prestigious competitions such as The Great American Beer Festival, European Beer Star Awards and The World Beer Cup. "A notable aspect of Uinta Pale Ale's competition track record is that it's still winning medals today," says Kevin Ely, Brew Master for Uinta. Adding further, "It took home three major awards in 2015 alone and with its expanded distribution our net just got a whole lot larger and the fishing may get a whole lot better."
"People from all over the world flock to Utah to explore the vast playground that exists here and Cutthroat Pale Ale has been contributing to the Utah experience for 23 years now." says Lindsay Berk, Uinta's Chief Branding Officer. "It's our most requested product from out-of-state consumers and we're excited to release our flagship beer on a national level adorned with the iconic Cutthroat fish that guarantees a taste of Utah nostalgia and gives a nod to beer we've been perfecting for 23 years." says Berk.
Uinta Pale Ale will be released to through Uinta Brewing's current distribution footprint. It will be widely available on tap or in stores in 6 pack bottles or cans. Catch one soon!
Contact Info
Company: Uinta Brewing Company
Contact: Lindsay Berk
Email: lberk@uintabrewing.com