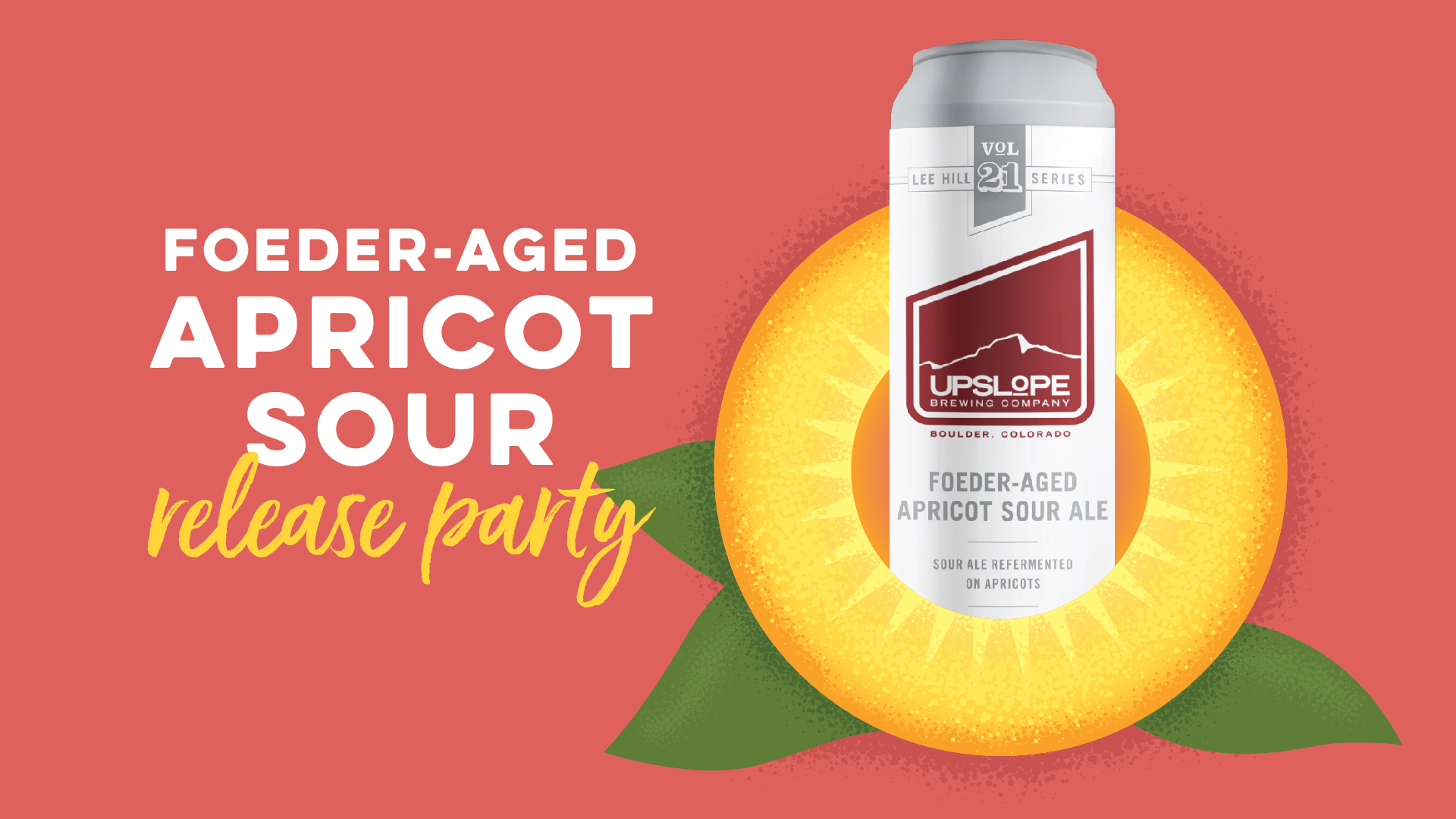 Upslope Lee Hill Series Foeder-Aged Apricot Sour Release Party!
It's time to welcome another delicious installment to our Lee Hill Series – Volume 21, our Foeder-Aged Apricot Sour. This new style drops Thursday, September 12th at our Lee Hill Release!
RELEASE // Thursday, September 12th (5-9 pm) at our Lee Hill tap room. Be the first to try this one on tap or snag a can for your cellar, or both!
FOOD // Better Off Fed Foodtruck food truck will be on site from 5-8pm
MUSIC // Mule McCosky- Duo featuring Brian McCosky and Sean Lamborne of The Longest Day Of The Year
19.2 ounce cans will be available for $12 (limit 6 per person).
ABOUT THE BEER // 5.6% ABV This bright, effervescent beer is a culmination of our mixed-culture golden sour ale, refermented on 1,200 pounds of apricots for eight weeks. Juicy, stone fruit elements are accompanied by notes of Meyer lemon, tangy minerality, and terse acidity. Enjoy now for a more fruit-forward experience, or cellar for an extended period of time to further develop Brettanomyces complexity.
LEE HILL SERIES // Named after our original North Boulder brewery, the Lee Hill Series is our tribute and continued commitment to experimenting and crafting small batches of beer for YOU, our awesome, craft beer-loving fans.
This quarterly, limited release series celebrates experimentation and creativity. Served up in 19.2 ounce cans, the Series offers new and innovative styles that are sure to be cellar keepsakes!
Contact Info
Company: Upslope Brewing Company
Contact: Laura Greaney
Email: events@upslopebrewing.com