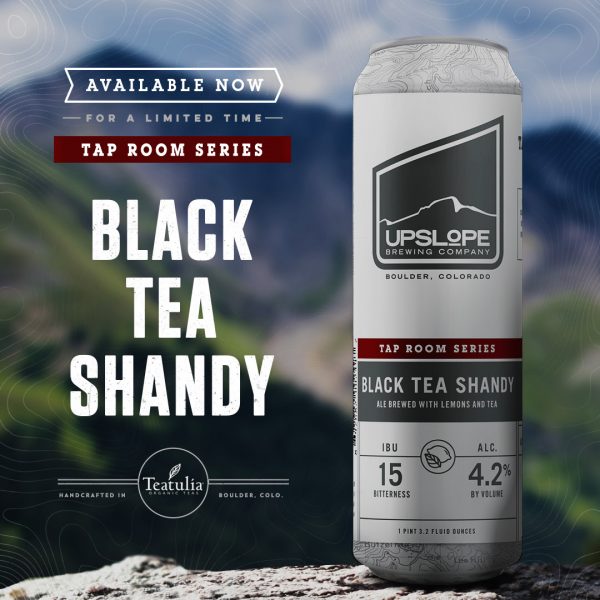 Upslope's Newest Tap Room Series: Black Tea Shandy
Join Upslope Brewing at either (or both!) tap rooms for our newest Tap Room Series, Black Tea Shandy, on Tuesday, April 24th.
ABOUT THE BEER 4.2% ABV | 15 IBUs
Inspired by the lemon and tea flavors of the classic "Arnold Palmer", this beer was brewed with fresh-squeezed lemon juice, lemon zest and Teatulia organic Black Tea. Originally developed by our Sales Team, this brew is super sessionable with bright lemon flavors and smooth tea character.
ABOUT THE TAP ROOM SERIES
Carefully selected by our brewers and vetted in our tap rooms, enjoy this rotating series while it's fresh and available.
Contact Info
Contact: Laura Greaney
Email: events@upslopebrewing.com