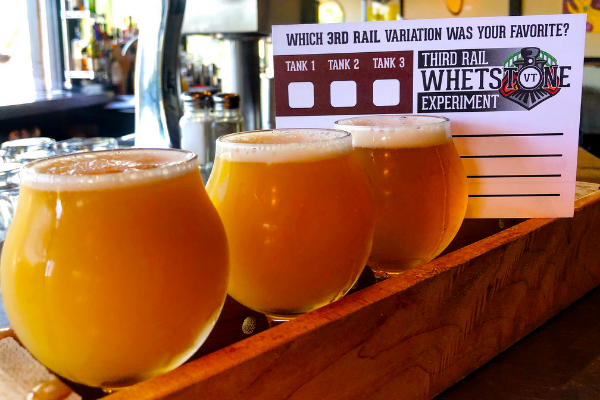 Whetstone Announces Third Rail Beer Experiment: a "Crowd-Sourced" Beer Recipe Experience
Brattleboro, Vermont — The brewers at Whetstone Craft Beers have created an exciting new way to enjoy one of the world's most popular beverages, with their Third Rail Beer Experiment: a "crowd-sourced" beer recipe experience.  By making one batch of wort, or unfinished beer, split into three different fermenters and changing one variable in each tank to produce three unique brews. These are then served as a flight and voted on by beer geeks from all around the United States who make their way to the restaurant.  The winning version is then used in the next trial of the ongoing experiment. For the first iteration, the brewers have taken their flagship Big 'Stoner Double IPA recipe and fermented it with three different yeast strains. After the voting process, the winning yeast (Coastal Haze) will be used in the next trial, when the brewers will test three different dry hop combinations.  At the end of the experiment, one of our voters will be randomly selected to win a homebrewing kit of their very own, with everything they need to brew the winning beer. Whetstone Craft Beers and Whetstone Station hope to continue this experiment in the future and incorporate many different styles and variables to help beer drinkers learn more about what's in their beer and why they love it!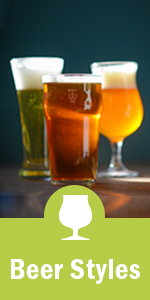 Whetstone Station Restaurant and Brewery is located right on the Connecticut River in downtown Brattleboro Vermont.  The newly renovated location features picturesque indoor and outdoor seating, a full restaurant serving "inspired pub fare" as well as two full bars and an open air, rooftop biergarten.  All of this in a beautiful, waterfront location.
The craft brewery at Whetstone Station produces small batches of unique beers, including their award winning flagship "Whetstoner" Session IPA and Big 'Stoner Double IPA. Their beers are showcased alongside a large and constantly rotating guest craft beer list, including many hard to find favorites. 
The restaurant, biergarten, and bar are open 7 days, year round, from 11:30am until 10pm. Their production brewery hosts monthly tours and tastings on the first Friday of each month during Gallery Walk.  
Contact Info
Company: Whetstone Craft Beers
Contact: Derek Hall
Email: derek@whetstonestation.com