Woodfin, N.C. — Zillicoah Beer Co. celebrates its one-year anniversary by releasing its first two bottles on Saturday, Oct. 20 at the brewery in Woodfin, beginning at noon. The inaugural bottle release will feature two open-fermented beers highlighting the past and future of traditional Belgian rustic ales, Saison and Citrine Dream Hoppy Farmhouse Ale. These specific beers were chosen because they represent both the brewery's love of traditional brewing techniques and its commitment to innovation, commemorating Zillicoah's first year in operation and charting a course for things to come.
"Opening a business like this is a little like having a child, the days are eternal but the months fly by. It feels like ten years ago that we opened our doors, and it also feels like yesterday," says Zillicoah Co-Founder Jonathan Chassner. "The styles that we've chosen to brew are not necessarily your money making styles because they're so time intensive, but we brew what we love to drink. It's been a hell of a year, and the support we've received from the community has been very gratifying."
Saison (6 percent ABV) is a classic interpretation of the traditional Belgian-style saison, brewed with a grist consisting of Pilsner and Abruzzi Rye malts, both exclusively sourced from Asheville's Riverbend Malt House. This open fermented saison presents old-world Belgian yeast esters with a crisp finish and a touch of hop character from Saaz.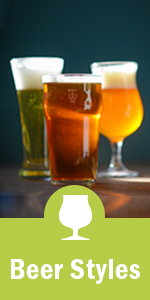 Hoppy Farmhouse (6.4 percent ABV) is the first entry in Zillicoah's Citrine Dream series of mixed culture ales showcasing the interplay of modern hop varietals and the brewery's proprietary Brettanomyces strains. Hoppy Farmhouse highlights Strata and Mosaic hops against a backdrop of barley malt, wheat, rye and oats. Open fermentation with a house Brett strain results in a dank and tropical, yet deceptively dry, hop-forward rustic ale.
"Some of these brett strains are perfect for a lot of the newer hop profiles, hops that are very juicy and stone fruit forward," explains Zillicoah Co-Founder Jeremy Chassner "We have a couple of different bretts on hand here, but the ones we like to focus on for the Citrine Dream series have a ripe mango or pineapple character and profile that goes well with some of these juicy hops."
Zillicoah's Saison and Citrine Dream Hoppy Farmhouse will be available in 750 mL bottles for $15 each, with a one case limit per person. Both Saison and Hoppy Farmhouse are bottled in green glass to impart a subtle light struck character common to many of Belgium's most renowned farmhouse ales, a technique increasingly being adopted by American brewers. Hand filled, hand labeled and bottle conditioned, these beers are the culmination of not only the brewery's first year in operation, but also over a decade of research, experimentation and professional experience that preceded opening day for the Zillicoah team. With Saison and Citrine Dream Hoppy Farmhouse, the brewery has capped off an extraordinary first year with two beers indicative of the love, time and attention to detail that go into everything Zillicoah brews.
About Zillicoah Beer Company 
Zillicoah Beer Company (ZBC) specializes in open-fermented farmhouse ales and lagers. It is the first brewery in Woodfin, NC and is located on the eastern bank of the French Broad River. Zillicoah takes its name from the Cherokee word for the River itself, which serves as a focal point for the social areas of the property. The brewery's tasting room rotates up to twelve taps. The nature centric location focuses on outdoor activities and social libation offerings along with bites from their food partner Taqueria Muñoz. The space is just two miles outside of downtown Asheville at 870 Riverside Drive, Woodfin, North Carolina. Weekday tasting room hours are 2 pm – 10 pm, Saturdays are Noon – 10 pm, and Sundays are Noon – 8 pm. To learn more, visit www.zillicoahbeer.com