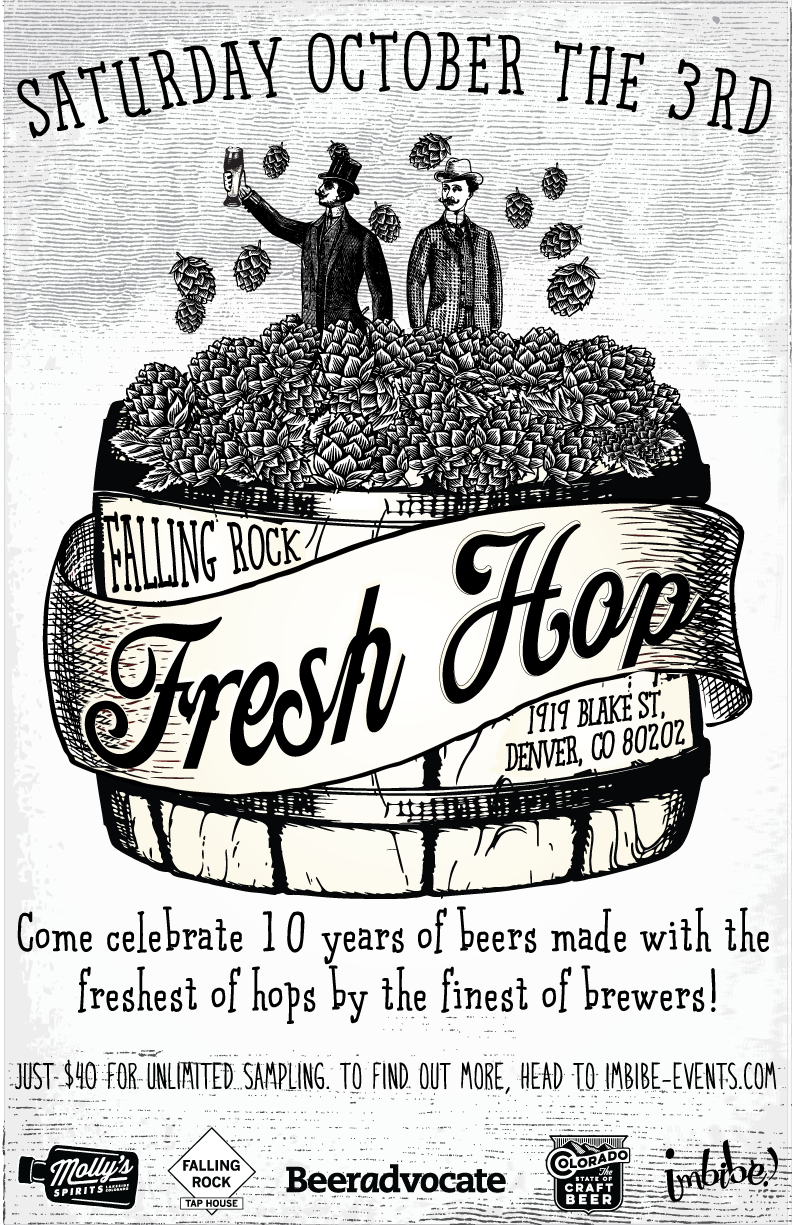 10th Annual Falling Rock Fresh Hop Festival
Join us for the 10th Annual Falling Rock Fresh Hop Festival on Saturday, October the 3rd in Denver, Colorado!
Fresh Hop will showcase a medley of fresh hopped beers created by local and guest breweries. (Check out the lineup.)
Wait. What in the heck is a fresh hopped beer?! Basically, hop growers have about 24 hours to get the hops from the farm to the brewery's drying kiln before they start showing signs of spoiling. But if these hops connect with that batch of beer within that window, then eureka! We've got ourselves one heck of a beer. These beers are exciting because every beer is different, all have varied levels of hoppy flavor, and are super exclusive due to the fresh hop process. Don't miss out!
Buy your tickets now, and don't forget to use promo code BEERADVOCATE to get $10 off.
We hope to see you at Fresh Hop! In the meantime, join the discussion on BeerAdvocate.
Cheers!