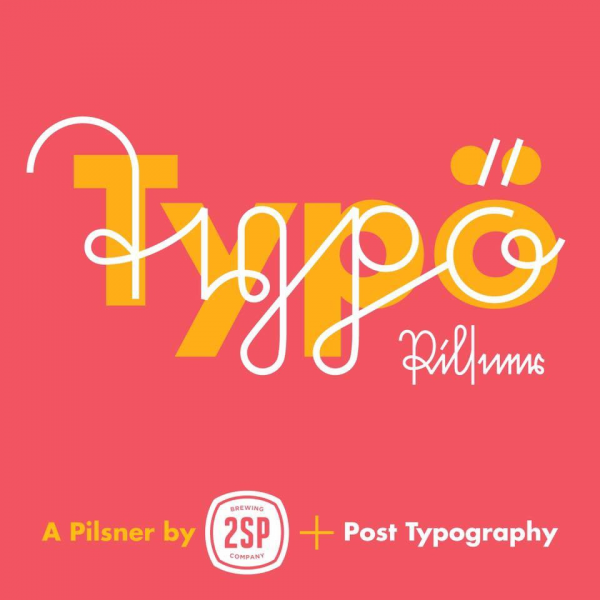 2SP Brewing Company Partners with Post Typography on Typö Pils
2SP Brewing Company, an award-winning craft brewery in the Philadelphia region, is partnering with Post Typography, a Baltimore-based creative studio, for a collaboration series of limited 16 oz. cans that will feature forgotten lettering, like 17th Century Italian calligraphy, and unappreciated lager styles, including pilsners and dunkels.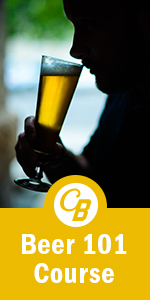 Typö Pils, the first beer of the Typography series, is a hoppy and bright 5.5% abv pilsner made with calypso and saphir hops. The Typö Pils label combines two Teutonic letter styles – Bauhaus-era modernism lettering with a Kurrentschrift style over top. Kurrentschrift, a nearly-forgotten lettering style, was popular in Germany in the early 20th Century, but was banned by the Third Reich.
(SEASONALS: Fall Beers will Make You Nostalgic)
On Friday, September 29, 2SP Brewing Company and Post Typography, who is also behind the branding and graphic identity of the Aston brewery, will host a Typö Pils Release Party at the 2SP Brewing Company Tasting Room from 6-10 pm. The 2SP Brewing Company and Post Typography teams will both be on-site to answer any questions about the collaboration.
Although lagers dominate the beer market in the United States, the German style of beer has been lacking in the craft beer realm. Today, there are few craft lagers available and more drinkers are wanting a style that is easy to drink, but with some depth.
"In an industry that champions IPAs over lagers, people are quiet about liking lagers and pilsners," said Michael Contreras, Director of Marketing and Sales for 2SP Brewing Company. "Nolen Strals at Post Typography thought the same thing about different styles of fonts so we wanted to work together on a project to make these styles great again."
(COOK WITH BEER: Our Favorite Recipes with Pumpkin Beer)
The Typö Pils will be available at The Tasting Room at the 2SP Brewing Company brewery in Aston, PA, as well as select bars throughout the region.
 "Both the design and style of the Typö Pils are more dynamic than as imagined," said Nolen Strals, partner of Post Typography. "The beer represents how two seemingly different companies can work together to bring back what they are most passionate about: redeeming taste."
Contact Info
Company: PUNCH Media
Contact: Emily Marmion
Email: emilym@punchmedia.biz