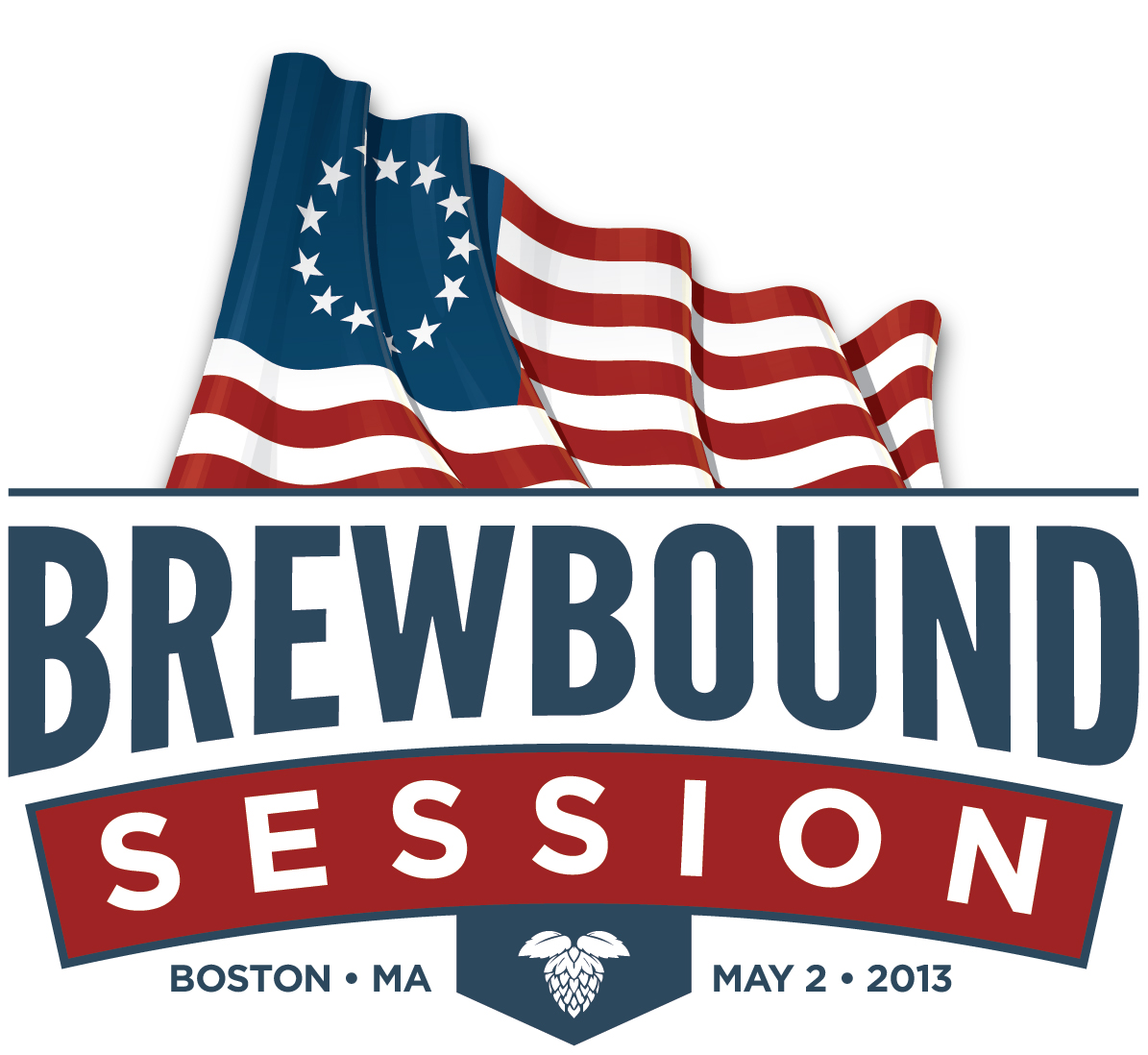 3rd Annual Brewbound Session Takes Place on May 2 in Boston
Brewbound.com will host its third Brewbound Session – a business conference for craft brewers – on May 2 at the Revere Hotel in Boston, Mass.
This one-day conference addresses the topics that most directly impact the decisions craft brewers are faced with as they look to grow their brands. The event not only helps to educate brewers, but also offers a unique opportunity to learn from and network with industry experts.
Attendees of the session will hear from distinguished leaders in the craft space like Boston Beer Company Founder and Chairman Jim Koch, Harpoon Brewery founders Richard Doyle and Daniel Kenary, and Craft Brew Alliance president Andy Thomas. The Brewbound Session will also feature presentations from retailing and brand experts, investors and NBWA chief, Craig Purser. Those presentations will provide unparalleled insight into the world of brand building and distribution strategy as craft brewers continue to explore new retail channels, develop marketing programs and prepare for long-term growth.
To inquire about a craft brewer discount please email mvassallo@bevnet.com or call 617-231-8827.
A preliminary agenda and a current list of speakers can be seen below.
Announced Speakers:
Jim Koch, Founder & Chairman, Boston Beer Company
Richard Doyle and Daniel Kenary, Co-Founders, Harpoon Brewery
Simon Thorpe, President & CEO, Duvel Moortgat USA and Ommegang Brewery
Andy Thomas, President of Commercial Operations, Craft Brew Alliance
Dave Engbers, Co-Founder, Founder's Brewing Co.
Dan Paquette and Martha Holley-Paquette, Co-Founders, Pretty Things Beer & Ale Project
Craig Purser, President and CEO, National Beer Wholesalers Association
Tom Fox, Partner, CM Profit Group
Liz Crews, Vice President, Nielson
Bill Pecoriello, CEO, GuestMetrics
Terry Lozoff, Co-Founder, Antler Agency
Jeffrey Klineman, Editor-in-Chief, BevNET.com
John Craven, Founder and CEO, BevNET.com
Chris Furnari, Editor, Brewbound.com
Preliminary Agenda:
7:45 – 9:00 – Registration & Breakfast
9:00 – Welcome – Opening remarks with BevNET.com Inc. founder John Craven and Brewbound.com editor Chris Furnari.
9:05 – 9:35 – Innovation Strategies – A Keynote Address by Jim Koch, Founder and Chairman, Boston Beer Company. Followed by Q&A.
9:35 – 9:55 – Craft's Growing Share On-Premise – A presentation of restaurant and bar craft data provided by GuestMetrics CEO, Bill Pecoriello.
9:55 – 10:15 – At the Tap: The On-Premise Environment for Craft  – A panel discussion on craft sales in restaurants and bars that gives context to GuestMetrics' data from the on-premise purveyors themselves.
10:15 – 10:45 – NETWORKING BREAK
10:45 – 11:15 – By The Numbers – Tracking emerging channels for craft beer, featuring Liz Crews, Vice President, Analytic Lead for Beverage Alcohol Practice, Nielsen
11:15 – 11:45 – Illustrating Sales Strategy: The Luxury Craft Brand – A case study on the profitability of the super high-end craft beer segment. Featuring Simon Thorpe, the president and CEO of Duvel Moortgat USA and Brewery Ommegang. Followed by Q&A.
11:45 — 12: 25 – The All-Important Local Icon – A case for the regional brewery business model; with Richard Doyle and Daniel Kenary, the co-founders of Harpoon Brewery. Followed by Q&A.
12:25 – 1:30 – LUNCH
1:30 — 2:00 – Building a National Portfolio – Portfolio management and national distribution strategies for craft brewers; with Andy Thomas, the president of commercial operations for Craft Brew Alliance
2:00 – 2:30 – Craft Data Strategies – A discussion on how craft brewers can leverage sales data to improve their position and win the faith of retailers. Featuring Tom Fox, a partner with CM Profit Group.
2:30 — 3:00 – A Tale of Two Gypsies – A discussion on the growing issues affecting gypsy and contract breweries in a crowded craft marketplace; with Dann Paquette and Martha Holley-Paquette, co-founders of Pretty Things Beer & Ale Project.
3:00 — 3:30 – NETWORKING BREAK
3:30 – 4:00 – Marketing Strategy: Promoting Your Craft – A look at experiential marketing initiatives for craft brewers featuring Terry Lozoff, EVP of Antler Agency. Followed by Q&A.
4:00 – 4:30 – An Evolving Distributor Landscape – As craft matures, what changes is it bringing to the supplier/distributor relationship? With Craig Purser, the president and CEO of the National Beer Wholesalers Association (NBWA). Followed by Q&A.
4:30 – 5:10 – From the Brink of Bankruptcy to a Sales Bonanza – The tale of Founders Brewing, which is learning to manage and maintain accelerated growth just a few years after nearly going out of business. Featuring Dave Engbers, Founders Brewing co-founder. Followed by Q&A.
5:10 – 5:30 – Brewers Round Table – A group discussion featuring some of the day's brewery presenters that looks to the future of the craft beer industry.
5:30 – 7:00 – Beer & Networking Reception
Contact Info
Company: Brewbound.com
Contact: Chris Furnari
Email: cfurnari@bevnet.com