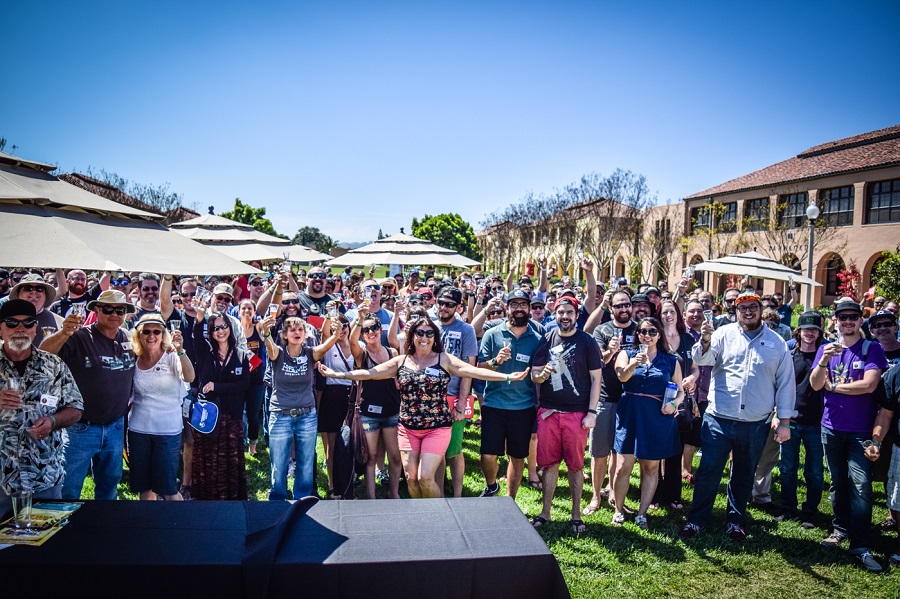 AHA and Stone Team Up for 10th Annual Rally and Homebrew Pro-Am
San Diego, CA – 2017 will mark the 10th anniversary of the American Homebrewers Association, and Stone Brewing Company teaming up to bring the homebrewing community in Southern California one of the marquee beer events of the year.
(READ: More Craft Beer News)
Local homebrewers will compete in a people's choice tasting competition for the best beer at the rally. Previous year's winners have included R+R Coconut IPA, Xocoveza Mocha Stout – a now annual winter seasonal beer from Stone – 24 Carrot Golden Ale, and the 2016 winner, Neopolitan Dynamite.
When: Saturday, November 11, 2017 | 11 a.m. – 2 p.m.
Where: Stone World Bistro & Gardens – Liberty Station | 2816 Historic Decatur Rd. | San Diego, CA 92106
For more information, visit the Stone – Liberty Station AHA Rally web page.
Contact Info
Company: Brewers Association
Contact: Matt Bolling
Email: matt@brewersassociation.org