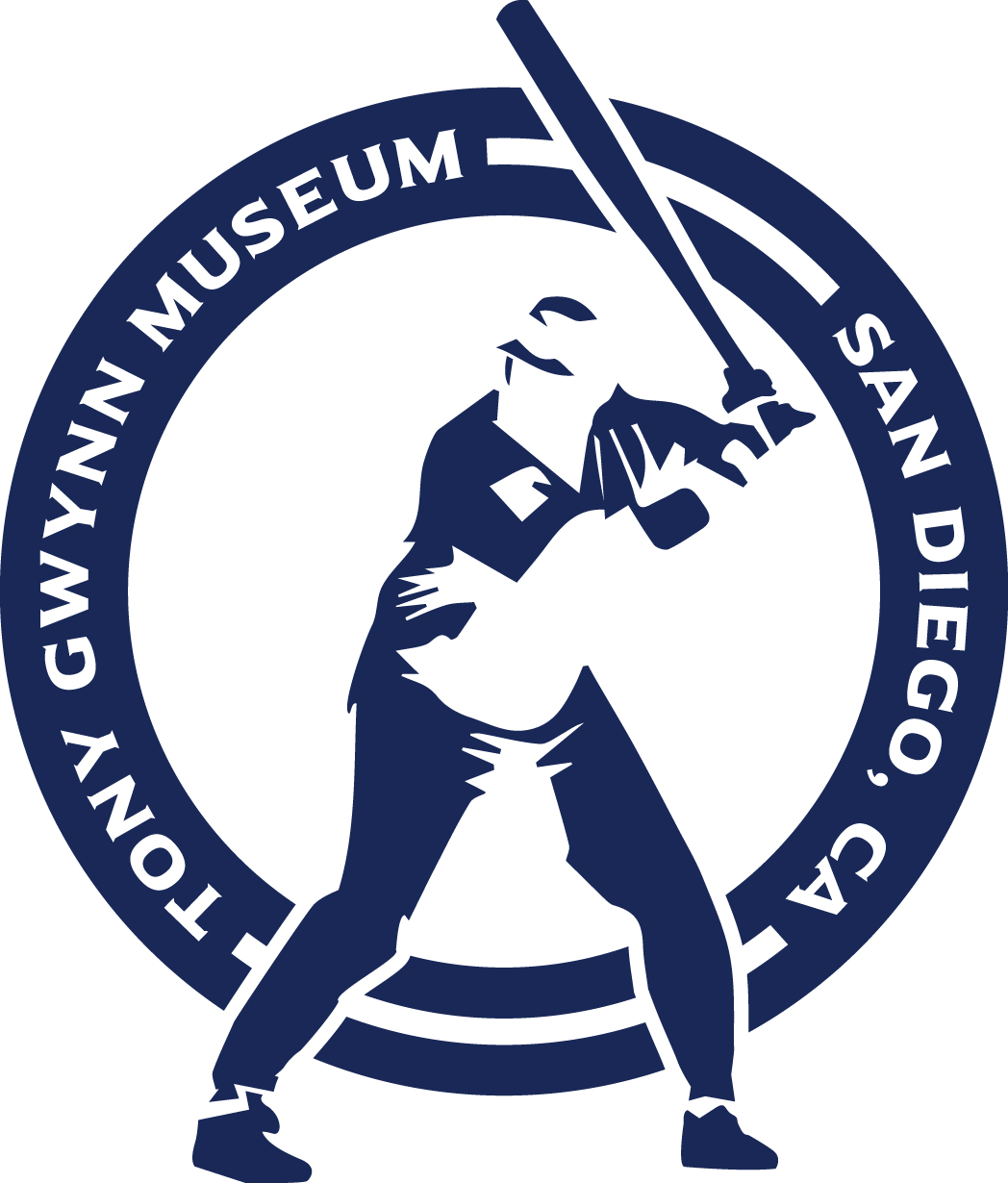 AleSmith to Construct Official Tony Gwynn Museum
TAG FOUNDATION LAUNCHING FUNDRAISING CAMPAIGN TO CONSTRUCT THE TONY GWYNN MUSEUM
Tony and Alicia Gwynn's non-profit organization embarking on multi-tiered fundraising program to construct shrine to Tony Gwynn in time for the 2016 Major League Baseball All-Star Game
San Diego, California (February 3, 2016) — This month marks the beginning of a multi-tiered fundraising initiative by the Tony and Alicia Gwynn (TAG) Foundation to construct an enduring shrine to one of San Diego's and Major League Baseball's all-time greatest players, ambassadors, humanitarians and all-around heroes in the form of the Tony Gwynn Museum. Stocked with more than 300 pieces of memorabilia spanning "Mr. Padre's" Little League years, playing and coaching tenures at San Diego State University, and an entire Hall of Fame career spent with the San Diego Padres, the museum is currently under construction with a projected debut date preceding the Major League Baseball All-Star Game, which will take place in America's Finest City in July.
The future site of the museum will be inside AleSmith Brewing Co. at 9990 AleSmith Court (formerly Empire Street) in San Diego's Miramar area. AleSmith owners Peter and Vicky Zien first met the Gwynns in 2014 when collaborating to brew a special beer per Tony's specifications—San Diego Pale Ale .394. Since then, the Gwynns have grown into an extended part of the AleSmith family. When Alicia mentioned the idea of erecting a monument to house mementos from Tony's playing days, the Ziens immediately volunteered 5,000 square feet of space at their facility. Architects were consulted, designs were drawn and finalized, and now, work is underway to bring the Tony Gwynn Museum to life.
"Like so many San Diegans, the Ziens have been extremely supportive since Tony's passing. It brings to light just how much my husband meant to this community, making it so fitting that his life, times and memory will have a permanent home in the heart of San Diego at a place where his fans can pay tribute and remember so many wonderful memories," said Alicia Gwynn. "For us, it's as much about Tony as the people who loved him, and we've come up with opportunities for his fans to be a part of the museum in meaningful, lasting ways."
Fans will provide the foundation of this project, literally. Similar to Tony Gwynn's statue at the San Diego Padres' home stadium, Petco Park, supporters will have the opportunity to purchase bricks with their names engraved on them. Those bricks will then be laid as the permanent flooring within the museum. Additionally, an artistic, mosaic-style silhouette of Tony in his iconic batting stance will grace the west wall of the museum. Each tile within the mosaic will be engraved with the names of project supporters. Both bricks and tiles will be available for purchase beginning Tuesday, February 16 as part of an online crowdfunding campaign taking place on Indiegogo's new non-profit-based platform, Generosity. The latter will allow fans to contribute funds to the museum project in return for rewards at different levels, including a special-edition Tony Gwynn baseball card from Topps, a variety of exclusive apparel items indicating "founder" status for campaign participants, hard-hat tours of the museum during construction, admission to the completed museum ahead of the public, the aforementioned bricks and tiles, and more. (A full list of campaign rewards is included at the end of this release.)
A special Museum Christening Event will take place, Friday, February 19, from 4 to 10 p.m. at AleSmith's tasting room. The event is free and will feature speeches from Alicia Gwynn and Tony Gwynn, Jr., special Tony Gwynn memorabilia, special-edition AleSmith beers, food from the Gwynn Gourmet truck and more.
Saturday, June 18 will welcome the second annual Mr. Padre 5.5K. Scheduled each year on Father's Day weekend, this event starts and ends at AleSmith. The route has yet to be determined, but will guide participants through the backroads of the Miramar area before providing a suds-soaked post-race rally with plenty of San Diego Pale Ale .394 for all to enjoy. Last year's inaugural Mr. Padre 5.5K featured more than 500 runners and this year's event is expected to involve even more participants while providing a number of added fun features. Interested parties will be able to register to take part in the Mr. Padre 5.5K online beginning in April.
One hundred percent of proceeds from all of the aforementioned activities will be contributed to the construction of the Tony Gwynn Museum and the expedited schedule necessary to ensure it is open in time for baseball fans from far and wide to visit and enjoy this brick-and-mortar tribute to one of the game's most universally beloved figures while they are in San Diego for the Major League Baseball All-Star Game. Any funds raised exceeding the amount necessary for the museum project will be contributed to the TAG Foundation.
"The Gwynn family would like to express our most heartfelt gratitude for the incredible love and support our friends and neighbors both near and far have provided us, both when Tony was alive and since his passing," said Alicia Gwynn. "It meant the world to my husband and all of us, and we are so excited to say thank-you in some small way by offering access to Tony's memorabilia in a permanent home all his own for fans to see and appreciate for decades to come."
            #         #         #

KEY EVENT DETAILS

Generosity Campaign Kick-Off
Museum Christening Event
Mr. Padre 5.5K Charity Run
Tuesday, February 16, 9 a.m. PST
Friday, February 19, 4 p.m. PST
Saturday, June 18, 8 a.m. PST
Online at generosity.com
AleSmith Tasting Room
AleSmith Brewing Co.
9990 AleSmith Court
9990 AleSmith Court
San Diego, CA 92126
San Diego, CA 92126
CROWDFUNDING CAMPAIGN REWARDS
Personalized Founders Bricks: Bricks laid in and around the museum will have the names of founders engraved upon them as permanent testaments to Mr. Padre.
Personalized Mosaic Tiles: Each tile in a mosaic silhouette of Tony Gwynn will be engraved with the names of founders.
Founders Navy Sandlot Tee or Tank-Top: Fans can show off their support for the Tony Gwynn Museum with either of these commemorative apparel items.
Founders Vintage Brown Tee or Tank-Top: Fans can "bring back the brown" while showing their support of the Tony Gwynn Museum with this pair of throwback-style apparel items.
Tony Gwynn Baseball Card: A special-edition Topps baseball card chronicling Tony Gwynn's career stats will be produced for this campaign. The option to have it signed by the Gwynn family will also be offered.
AleSmith Priority Package: Fans of AleSmith will have the opportunity to purchase specialty beers early and pick them up a day ahead of the public through all of 2016.
Museum First-Look Package: Fans can be first to see the Tony Gwynn Museum through a pair of exclusive events—a hard-hat tour led by Alicia Gwynn and a private unveiling party with the Gwynns.
#         #         #
ABOUT THE TAG FOUNDATION: The Tony and Alicia Gwynn Foundation was founded as a support, notfor-profit, 501-3C charity in 1995. Since its inception, TAG's focus has been to assist programs that enhance opportunities for children to become healthy, educated, emotionally stable, productive citizens by providing the best quality education and housing opportunities available. TAG's reach continues to grow as does the number of ways in which it assists young people, adding to the already sterling legacy of its patriarchal namesake.
Contact Info
Company: AleSmith Brewing Co. (on behalf of the Tony & Alicia Gwynn Foundation)
Contact: Brandon Hernández
Email: brandon.hernandez@alesmith.com