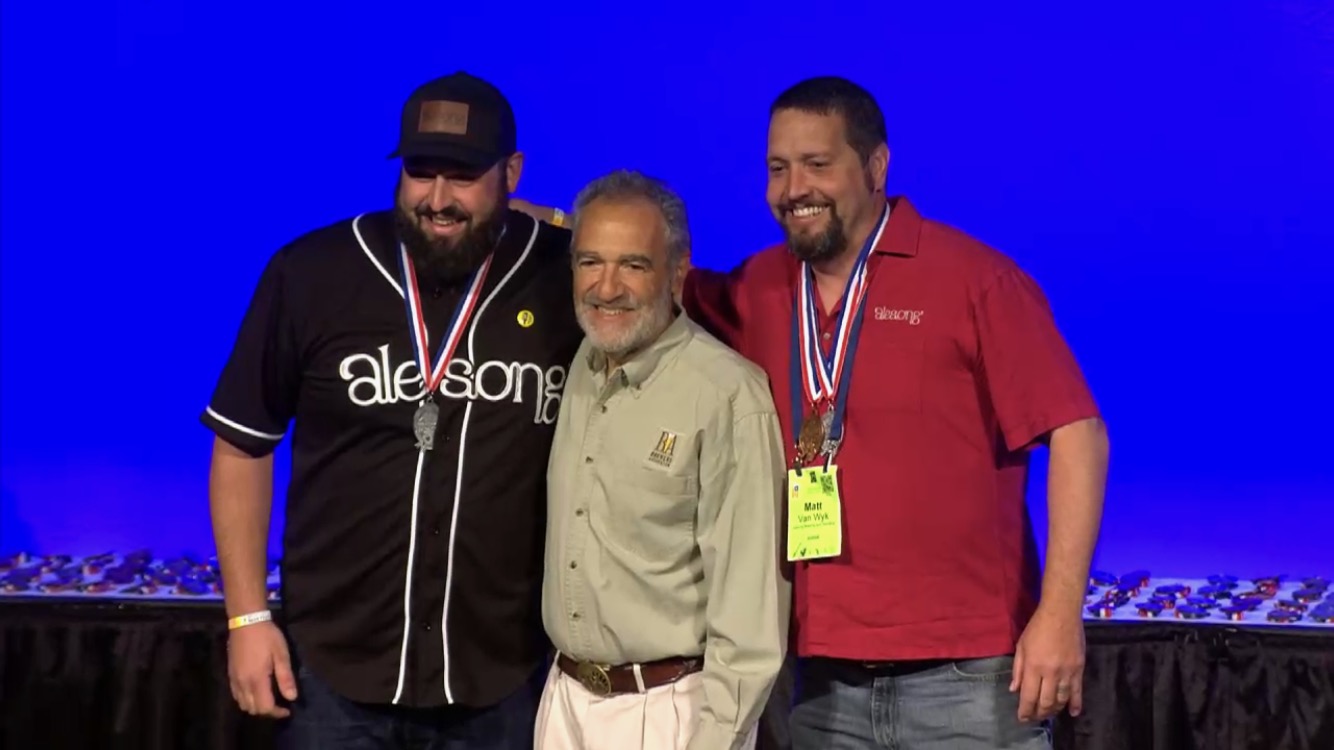 Alesong Brewing and Blending Wins 3 Medals at the Great American Beer Festival®
EUGENE, OR — Alesong Brewing and Blending was one of only three breweries nationwide to take home more than two medals at the 2018 Great American Beer Festival (GABF). With nearly 8,500 entries from 2,400 breweries, GABF is the largest commercial beer competition in the world and recognizes the most outstanding beers produced in the United States.
Befitting its barrel-aging focus and wine country location, Alesong was awarded two medals for its beer/wine hybrid, Terroir series – beers that utilize grapes from local vineyards to reflect their Willamette Valley origin. Terroir: Pinot Gris, a farmhouse ale aged and conditioned with freshly pressed Pinot Gris juice from neighboring King Estate Winery, took home silver in the "brett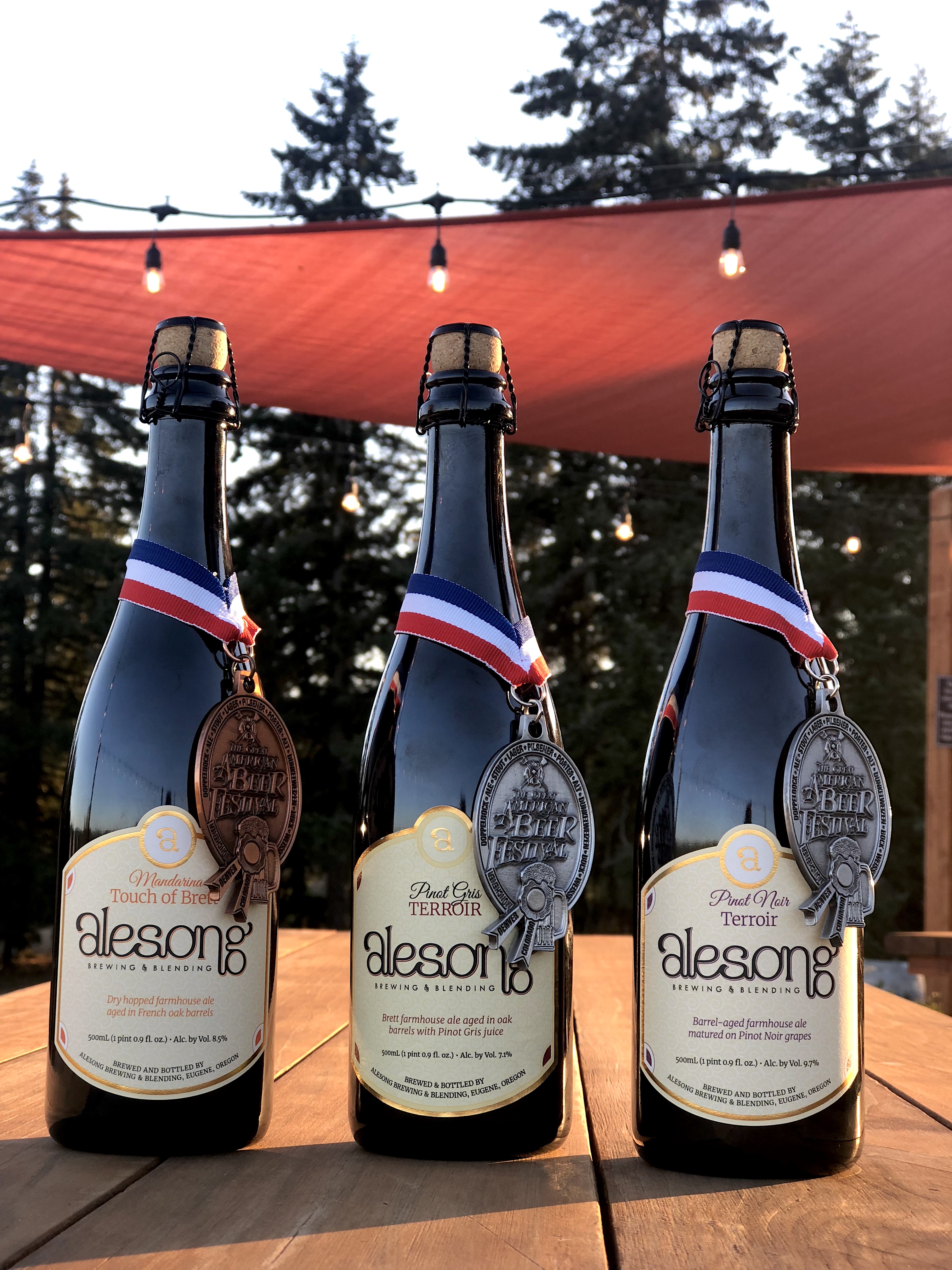 beer" category. Terroir: Pinot Noir, a farmhouse ale that underwent a second fermentation on Pinot Noir must from Benton-Lane Winery was also awarded a silver medal in the "experimental beer" style category. Alesong medaled again with a bronze in the "brett beer" style category for their 2018 edition of their dry-hopped saison, Touch of Brett: Mandarina —a third consecutive win at GABF for this beer.
(Find: A US Brewery Near You)
"I've spent time in both industries making beer and wine and I try to bring winemaking techniques to the cellar at Alesong," co-founder Brian Coombs says. "There's no longer this invisible line that separates beer and wine lovers. In fact, it's more common that we find people enjoy and appreciate both, and that's what we try to bring to life with these hybrid beers."
Alesong Brewing & Blending is a small artisan brewery that crafts unique and small-batch beers with a focus on oak aging and Belgian-inspired techniques. Their brewery and intimate tasting room is located in the heart of southern Willamette Valley wine country, 20 minutes southwest of Eugene, Ore. near King Estate winery. For more information on the brewery, beer releases and to sign up for Alesong's club membership, visit alesongbrewing.com.
CONTACT, INTERVIEWS, MORE INFO: For more information and to schedule interviews or photographs, please contact Doug Coombs at doug@alesongbrewing.com or (530) 386-6851.
# # #