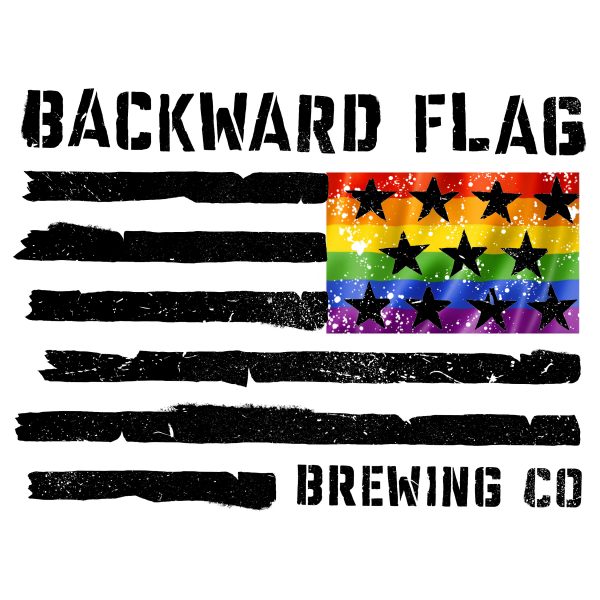 Backward Flag Brewing Celebrates LGBTQ+ Community and Their Service Members
Forked River, N.J. — For the first time in their four years, Backward Flag Brewing Co. will celebrate Pride month. Throughout the month, specialty merchandise will be sold in the Forked River tasting room and on June 21st there will be a Pride social to provide members of the community with resources and education about LGBTQ+ families and the military.
A portion of all proceeds for Backward Flag's Pride merchandise will benefit the American Military Partners Association (AMPA), whose mission is to advocate and educate LGBTQ+ service members, families and allies. AMPA is also an instrumental organization in supporting equal rights and treatment of LGBTQ+ military families. In addition to specialty gear, Backward Flag will also donate 10% of all tasting room tips to AMPA, and will present them with a check with the earnings at Backward Flag's Anniversary Party on September 21st, 2019.
The specialty logo includes the integration of the Pride flag behind the stars to symbolize the importance of including the LGBTQ+ community in Backward Flag's mission to support all service members regardless of sexual orientation and preference and to show them that Backward Flag is a place where they are all welcome. The design was created by Nicholette Torsiello, an employee in the Backward Flag tasting room.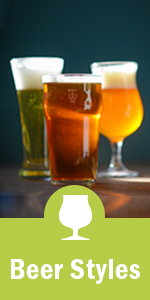 "The first rainbow flag was designed by Army Veteran Gilbert Baker in 1978 as a symbol of community. Backward Flag Brewing is a diverse community that proudly supports all of our brothers and sisters represented by that iconic symbol," said Founder and CEO of Backward Flag Torie Fisher. "We will never tolerate hate or prejudice amongst our ranks. Pride in ones self is the right of every American," nodding to the "American Pride" slogan across the front of the newly branded shirts.
Backward Flag will host their Pride Social on June 21st from 5:00PM to 9:30PM at their tasting room located at 699 Challenger Way, Forked River, NJ 08731. No ticket purchase will be necessary, all are welcome to attend.
About Backward Flag Brewing Co.: Backward Flag Brewing Co. was founded in 2015 in Forked River, New Jersey by Army Veteran Torie Fisher. After her time serving as a UH-60 Blackhawk Crew Chief, Torie decided to take her love of craft beer and use it to open her own brewery. Torie is one of the first female Veterans to own and operate a craft brewery in the United States and proudly encourages other Veterans and women to pursue their entrepreneurial businesses by highlighting them at her brewery. Backward Flag Brewing Co. is also a proud sponsor of Arms 2 Artisans, a 501(c)3 non-profit dedicated to helping post-9/11 veterans learn artisanal trades as they transition into civilian life.
###