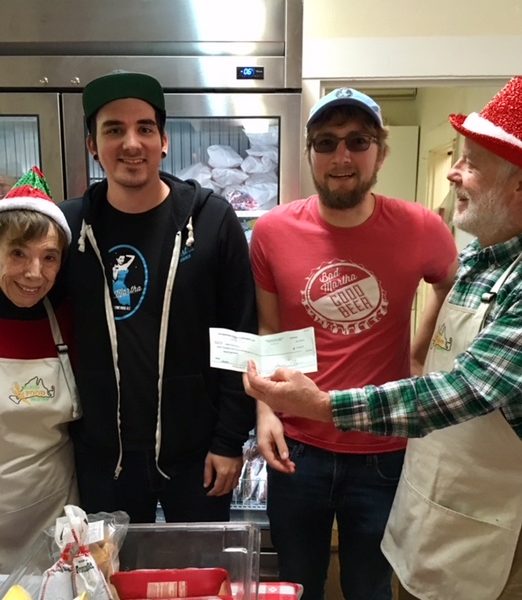 Bad Martha Brewing Donates $7,500 to the Island Food Pantry to Feed Neighbors in Need
The holiday season brings a time of reflection, gratitude and finding ways to help others in need, including families and children on the Island who face the pressing problem of hunger.  Bad Martha Brewing Company announces that it made a $7,500 donation to The Island Food Pantry to help them with their important mission to feed the hungry.
"We believe it is our privilege and responsibility to give back and help our local community," said Jonathan Blum, CEO and Co-Founder, Bad Martha Brewing Company based in Edgartown, MA.  "Since Bad Martha Brewing Company was first launched, our mission has been to not only create excellent craft beers, but to be a socially-responsible company that puts community first by donating the first portion of our profits to hunger relief.  We've been a proud supporter of The Island Food Pantry over the years because they help hundreds of families and children on the island in need of food throughout the year," said Blum.
In addition, Bad Martha Farmer's Brewery helps the community by purchasing as many local ingredients as possible from Island farms to make award-winning craft beers.  They also give local farmers their spent grains for livestock feed.  Bad Martha's motto is "Get Bad.  Do Good." and they hope are living up to their motto with their donations and support of local organizations and farmers.
General Manager Josh Flanders and Master Brewer Jacobi Reid were on hand to deliver the check to the Island Pantry. "It's great to work for a company that contributes to the community I was born and raised in," said Josh, who went to Oak Bluffs Elementary, "I'm lucky to be in a position not to worry where my next meal is coming from. At Bad Martha, we won't forget about our fellow islanders who don't have that luxury."
"Bad Martha Brewing Company's $7,500 donation was tremendous and the largest I've ever seen to the Island Food Pantry," said Margaret Hannemann, Director, The Island Food Pantry, Vineyard Haven, Martha's Vineyard, MA. "Bad Martha Brewing has been very kind to the Island Pantry and they really care about the local community. The donation comes at a time when it is greatly needed and helps us to continue supporting the community," added Hannemann.  For more information, visit http://www.islandfoodpantry.org
Throughout his career, Blum has been an advocate in the fight against hunger, attacking the problem on a local and global level.  While at Yum! Brands, he spearheaded the creation of World Hunger Relief, a public-private partnership with The United Nations World Food Programme and other hunger relief agencies. The initiative provided 2.6 billion meals for people in need by raising over $640 million in cash and food donations in the fight against global hunger and created a massive volunteer effort as well.
About Bad Martha Brewing Company and Bad Martha Farmer's Brewery & Tasting Room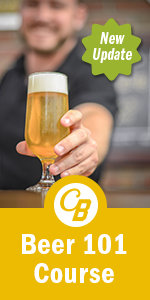 Jonathan Blum is CEO and Co-Founder of Bad Martha Beer, founded in partnership with Peter Rosbeck, long-time Island resident.  Blum has been a seasonal island resident for 30 years, but became a full-time resident 4 years ago.  A 23-year senior executive at Yum! Brands, Inc. and PepsiCo, Blum decided to retire from the world's largest restaurant company to focus on building his craft-beer company across New England.
The two first launched Bad Martha Beer in 2012 at Boston's Baseball Tavern, and opened Bad Martha Farmer's Brewery & Tasting Room on Martha's Vineyard in 2013.
Open seasonally, The Farmer's Brewery & Tasting Room brews about thirty varieties of beer during the season between May and November and also uses local Island ingredients such as organic honey, local fruits (blueberries, beach plums, wild cherries, cranberries, pumpkins, and strawberries), chocolate, oysters, jalapenos, cranberries and roasted coffee beans.  It is located at 270 Upper Main Street, Edgartown, MA 02539. (508)-939-4415.
A second location is in the works for East Falmouth with plans to be open June 2019.
Bad Martha has won eleven awards at the International Beer Festival, beating out many of the world's best-selling beers.
For more information visit www.badmarthabeer.com
Contact Info
Company: Bad Martha Brewing Company
Contact: Amy Sherwood
Email: amy@badmarthabeer.com