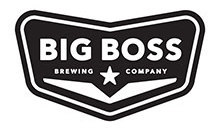 Big Boss Brewing Co. signs distribution deal with Mutual Distributing
(Raleigh, NC) – Mutual Distributing Company announced today that it has added Big Boss Brewing Company to its Craft Beer portfolio. Mutual will distribute the Big Boss brands in Cabarrus, Mecklenburg, and Union counties.
"Big Boss is a well respected North Carolina Brewery with a loyal following, and we are very pleased to be partnering with them," said Michael Hayek, Statewide Beer Division Manager for Mutual. "We look forward to working with them to expand their presence in the greater Charlotte market."
"Mutual's ability to reach the entire market, coupled with their strong track record of working with other breweries, made them the ideal distributor for us," said Geoff Lamb, owner of Big Boss. "We are very enthusiastic about this partnership with Mutual Distributing Company."
"We believe Big Boss will be well received by our team and our great customers, and we are eager to work together to grow their brand, "said Scott Cash, Vice President of Sales of Mutual Distributing Company.
"I am pleased to be partnering with Mutual Distributing," said Brad Wynn, owner and Brewmaster of Big Boss. "We are confident that Mutual is the right partner for us in this market, and we excited about this new partnership."
Mutual Distributing Company is a wholesale beer and wine distributor servicing the entire state of North Carolina. With over 650 employees and seven full-service branch offices throughout the state, Mutual is committed to providing quality products and exceptional customer service.
Big Boss Brewing Company was started in 2006 and shipped its first beer in the 2nd quarter of 2007 in the triangle area of North Carolina. It was formed as collaboration between Geoff Lamb, a UNC graduate, who returned to North Carolina in 2006 to join forces with Brewmaster, Brad Wynn, who has 20+ years of brewing experience including several years with Victory, Wild Goose and Native Brewing Company.
Contact Info
Company: Mutual Distributing Company
Contact: Michael Hayek
Email: mhayek@mutualnc.com