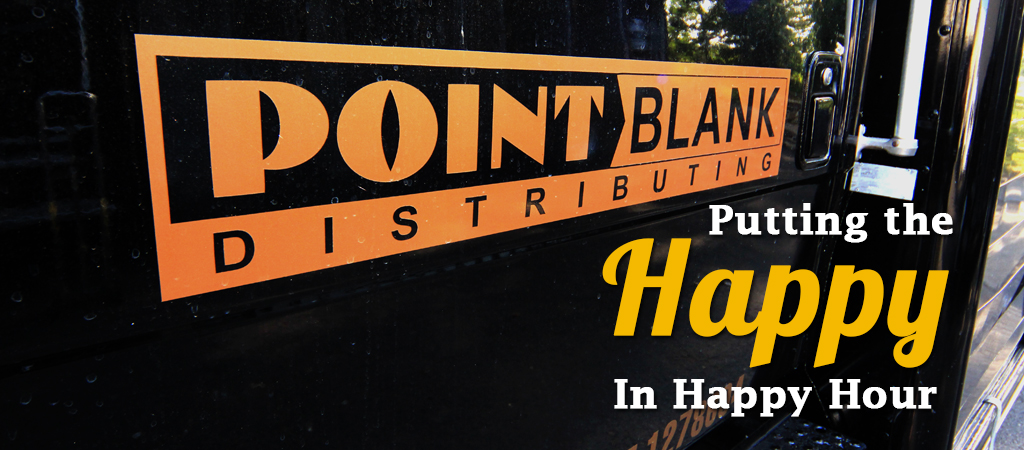 Bison Partners with Point Blank Distributing in Oregon
Bison Brewing is excited to announce its new partnership with Point Blank Distributing in Oregon! And although this relationship might be new, Bison Brewing is no stranger to Point Blank's co-founder and owner, Aaron Gardner. He is also the founder and owner of Alpha Distributing––Bison's distributor in the state of Washington.
"I already have a great business relationship with Aaron Gardner in Washington, " notes Bison's owner and brewmaster, Daniel Del Grande. "We've experienced tremendous growth and sales success with Alpha Distributing in Washington––and I have great faith that we can do the same thing with Point Blank in Oregon."
Point Blank also has high hopes for the new partnership. 
"Point Blank is happy to add another great craft brewery to our lineup," Point Blank's Brand Manager, Jimmy Werbin comments. "With focus on sustainability, balanced beers and 100% organic beer, Bison is a great compliment to our diverse portfolio. We are excited about the opportunity to continue to grow their brand and to help educate consumers on the importance of supporting organic farming."
The change in distribution has come at a good time for Bison, who hired its first out-of-state sales representative last year. Duke Geren is Bison's official brand representative in the Pacific Northwest. He will be working closely with Point Blank to increase Bison's footprint in the state of Oregon.
"I have tremendous respect for the team at Point Blank distributing," says Geren. "They are super passionate, privately-owned and only focused on selling high quality, craft beers. They are the best partner for a growing craft brewery like Bison."
For more information on Bison's distribution, please contact sales@bisonbrew.com
Contact Info
Company: Bison Brewing
Contact: Ashley V Routson
Email: ashley@bisonbrew.com