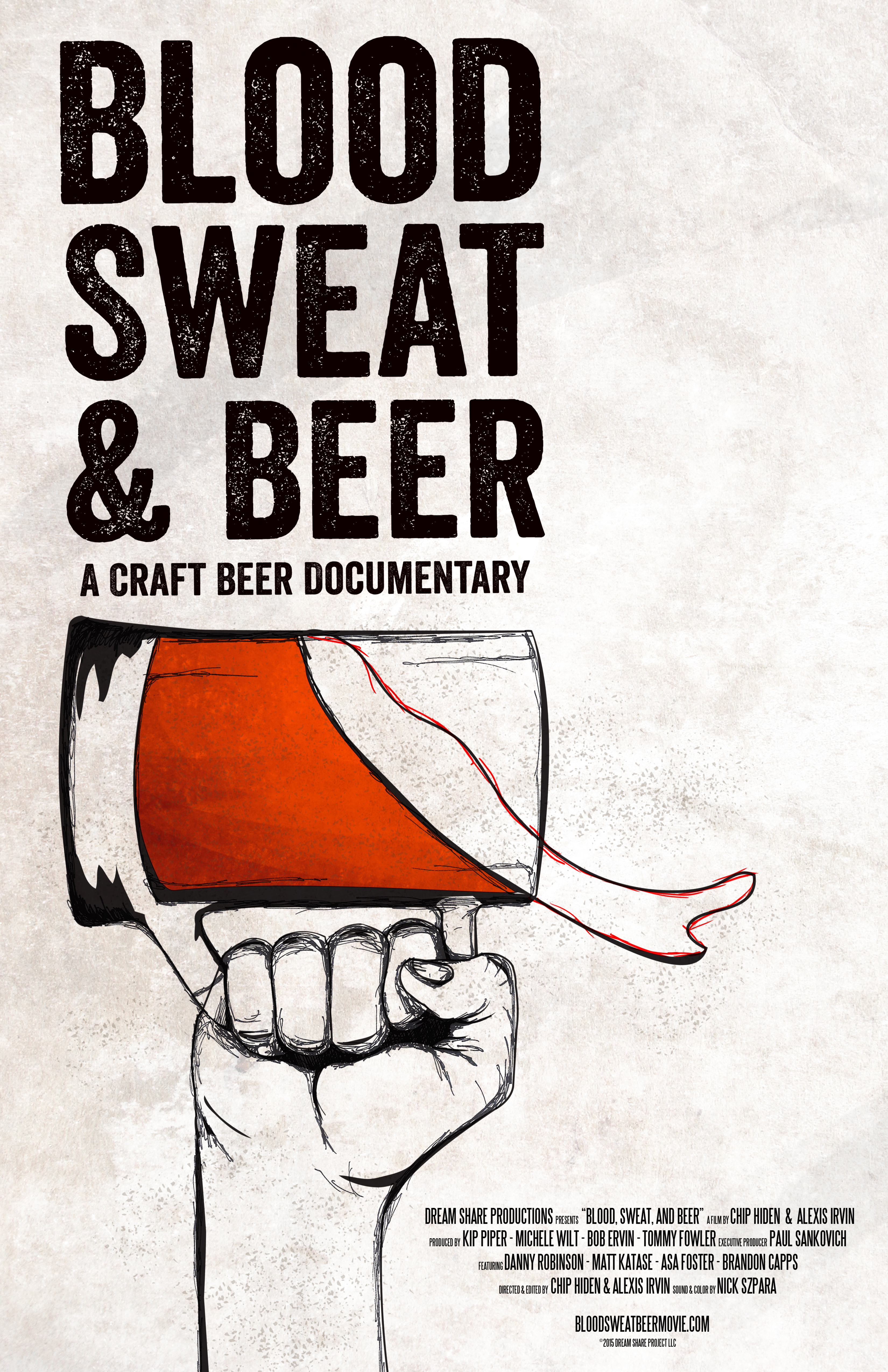 Blood, Sweat, and Beer: The Movie, Now Streaming on Hulu.com!
Blood, Sweat, and Beer, a new feature-length documentary about the golden age of the U.S. craft beer industry and the struggles of two start-up breweries, is now available to watch on Hulu.com.
Watch the trailer: http://www.hulu.com/watch/838329
Watch the full film: http://www.hulu.com/watch/878749
Blood, Sweat, and Beer follows a trio of 23-year-olds as they struggle to start The Brew Gentlemen Beer Company in Braddock, PA. Matt, Asa, and Brandon hope their brewery will help this once-prosperous steel town bounce back from decades of neglect, violence, and population loss.
The film also tells the emotional story of Danny Robinson (Shorebilly Brewing Co./Backshore Brewing Co.), an Ocean City, MD boardwalk brewery owner and restaurateur whose business is threatened by an aggressive trademark lawsuit that could leave him penniless.
In addition to following these stories, the film explores the massive cultural and economic impact of craft beer in the United States.
Since March 2015, Blood, Sweat, and Beer has played at 20+ film festivals, screened at 50+ breweries, and been featured in USA Today, The Washington Post, Paste Magazine, NPR, Beer Advocate, and All About Beer Magazine.
Watch Blood, Sweat, and Beer on Hulu.com: http://www.hulu.com/watch/878749
Or, watch Blood, Sweat, and Beer at:
www.bloodsweatbeermovie.vhx.tv (you can also purchase a DVD or gift a digital copy on this site)
iTunes: https://itunes.apple.com/us/movie/blood-sweat-beer/id1038814944
GooglePlay: bit.ly/1Two5IE
Amazon: amzn.to/1OeeC4J
XBox: bit.ly/1RAqCmz
Vudu: bit.ly/1TwoBq1
Social Media:  Twitter: @bloodsweatbrew // Instagram: @bloodsweatbeermovie // Untapped: @bloodsweatbeermovie // Facebook: www.Facebook.com/BloodSweatBeerMovie
Contact Info
Company: Dream Share Productions
Contact: Alexis Irvin
Email: alexis.l.irvin@gmail.com