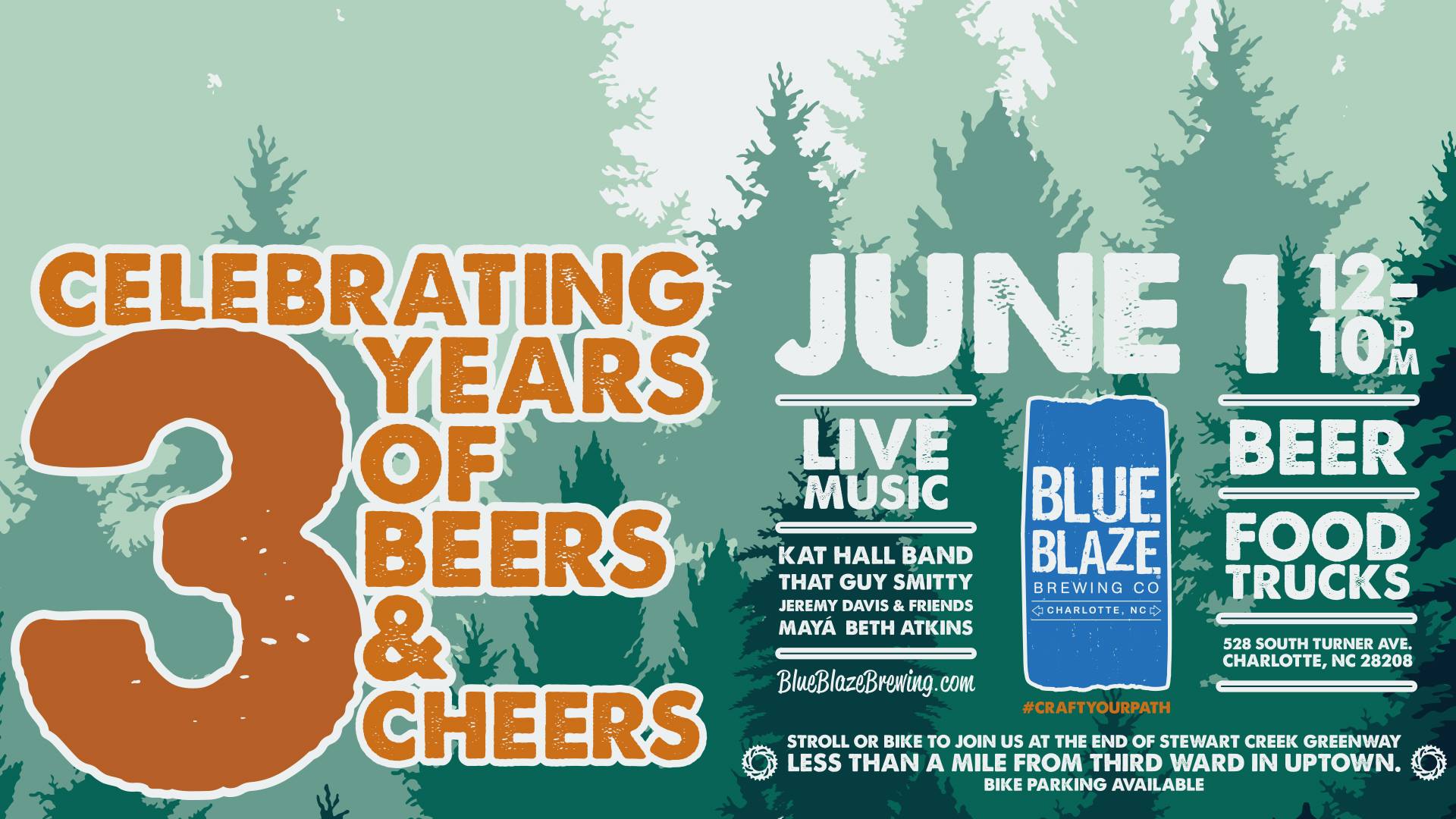 Blue Blaze Brewing 3 Year Anniversary
Happy National Trails Day! And, help us raise a glass to cheers to 3 years!
Blue Blaze Brewing is celebrating 3 years of providing Charlotte and surrounding communities with fresh, local craft beer.
Come out with friends (or meet new ones) Saturday, June 1st from 12pm to 10pm. Beer Releases, Food Trucks, Bands, and other Fun throughout the day.
Look for more announcements coming soon! ____
**Event Schedule** At least 7 beer releases to be announced ____
Walk or Ride your bike … up the Stewart Creek Greenway for those near Uptown. Additional bike racks provided for cyclists! For those on four wheels, parking will be available in nearby lots.
Event is free. Beer tickets must be purchased to receive pints. Get an awesome Anniversary Party glasses free with purchase of three beer tickets. Three beer tickets will get you three beers OR you can choose a pitcher of your favorite Blue Blaze beer to share with friends. Beer tickets will be available on-site the day of the event.
The fun kicks off at 12:00p! We can't wait to see you there! #CraftYourPath
Contact Info
Company: Blue Blaze Brewing
Contact: Heidi Nisbett
Email: hnisbett@blueblazebrewing.com