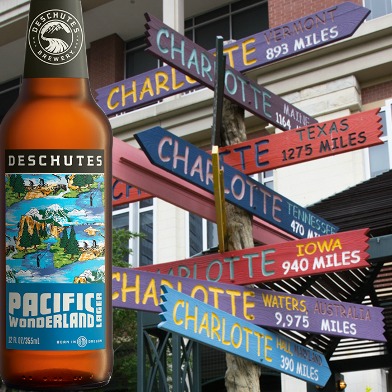 Boardwalk Billy's Backyard Luau: Launching Deschutes Brewery
We are always looking for reasons to celebrate, and what better than the launch of Oregon's Deschutes Brewery in Charlotte! Come see us for a backyard luau-style BBQ on the boardwalk!  The brewery's Fresh Squeezed IPA, Black Butte Porter, Pacific Wonderland Lager, Hop Slice Summer Ale, plus several special beers will be on tap. Games. Leis. Food. Beer. Enjoy all this – plus help us raise money for Second Harvest food bank.
When: Wednesday, June 21, 6-10 p.m.
Where: Boardwalk Billy's-University, 9005 J. M. Keynes Drive, Charlotte, NC 28262
More info: https://www.deschutesbrewery.com/events/boardwalk-billys-backyard-luau/
Contact:  (704) 503-7427
Discover Deschutes
As co-owners of Deschutes, we are proud to be family and employee owned. We are dedicated to our core values and live them every day by; honoring our customers, delivering quality, working as a team, doing our best and next time doing it better, building a healthier society, celebrating the culture of beer, and owning it!!
We are committed to the craft beer industry and our community by honoring our mission to PROFITABLY DELIVER THE FINEST BEERS IN THE WORLD AND CULTIVATE EXTRAORDINARY EXPERIENCES.
Deschutes Brewery overlooks the wild and scenic Deschutes River in beautiful Bend, Oregon, home base to our adventurous, award-winning lineup of pioneering beers. You're welcome to drop in, sample our beers, and meet the beer-obsessed folks who tend them.
Contact Info
Company: Deschutes Brewery
Contact: Deschutes Brewery
Email: info@deschutesbrewery.com