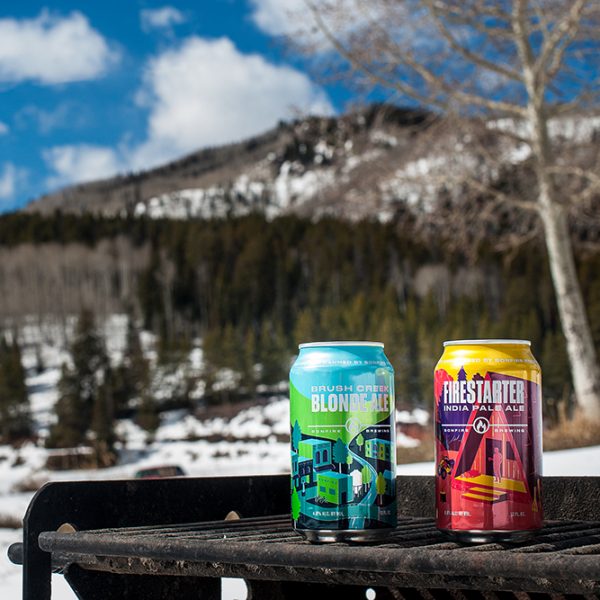 Bonfire Brewing Refreshes Artwork With Brush Creek Blonde and Firestarter IPA Cans
EAGLE, CO— Bonfire Brewing's can redesign is now complete with the introduction of new Brush Creek Blonde Ale and Firestarter IPA 12 oz. cans set to hit stores in six packs this week. Bonfire began this artwork refresh last year with new Demshitz Brown Ale and Kindler Pale Ale cans followed by the release of WtFO Double IPA cans earlier this month.
Coming in at 4.8 percent ABV and 13 IBU, the Brush Creek Blonde is the lightest offering from Bonfire. This American Blonde Ale uses German-style specialty malt and Simcoe hops for a malty and slightly fruity iteration of the style. The new label art features the town of Eagle complete with a depiction of the Bonfire tasting room and the namesake creek, fed by springs and snow-melt high in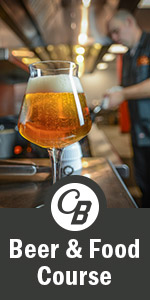 the Sawatch Mountains that provides 100 percent of the water for all Bonfire beer.
Firestarter IPA is Bonfire's flagship IPA and workhorse. A new iteration of the Firestarter recipe, packed with Loral, Amarillo, Centennial, and Summit hops debuts in mid-April. This American IPA gets the fire going quickly with its citrus hop character and refreshing dry finish at 6.6 percent ABV and 72 IBU. The can art depicts a serene morning scene in a wilderness of possibilities.
These refreshed brands, which are also regularly available on draft at Bonfire's tasting room, are available now.
For more information about Bonfire Brewing, contact Emily Hutto at coop@radcraftbeer.com.
ABOUT BONFIRE BREWING
Craft enthusiasts and outdoor adventurers gather around Bonfire Brewing in Eagle, Colorado, where the beers are driven by quality, curiosity, and community. Launched in 2010, Bonfire is steered by husband-and-wife Andy and Amanda Jessen as they continue on their path of sustainable growth. Cans of Bonfire's year-round beers are available in liquor stores and restaurants across Colorado. Gather 'round Bonfire online at facebook.com/bonfirebrewingwhile the new bonfirebrewing.com is under construction.
Contact Info
Company: Radcraft
Contact: Emily Hutto
Email: coop@radcraftbeer,com