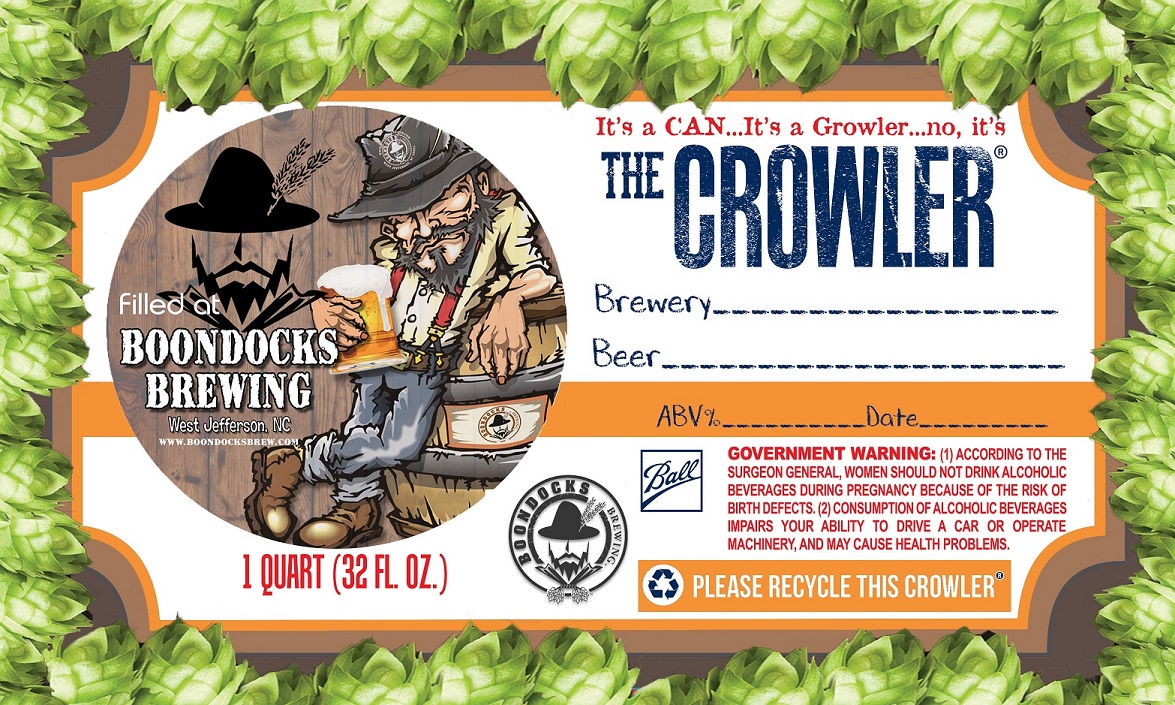 Boondocks Brewing CROWLER® Cans Now Available
Another High Country first.
Boondocks Brewing is now filling on-demand 32 ounce cans at their Tap Room & Restaurant thanks to the recent passing of NC SB155 "ABC Omnibus Legislation.
Boondocks Brewing's founder and Head Brewer, Gary Brown, was ready to go into full swing with their CROWLER® Can program once this new legislation passed.  "We have been filling glass growlers for a couple of years now but demand for a canned option has really grown so we wanted to be ready whenever the law changed" stated Gary.  He also noted that "we are fortunate to live in an amazing area known as the NC High Country which we also call the Coolest Corner of North Carolina.  We are surrounded by amazing natural resources, rivers, hiking and biking trails, camping, fishing, protected game lands, etc where glass is just not practical and often times not allowed.  Having Craft beer in cans now allows people to take their favorite Craft Beer with them to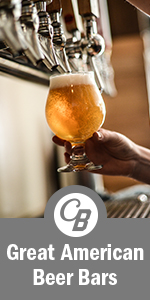 these amazing places in the High Country".
Boondocks Brewing's Tap Room and Restaurant has an award winning Craft Beer tap line-up that changes weekly featuring not only amazing Craft Beers from across the Country but also featuring Craft Beers that are only available at a few locations in North Carolina.  Gary shared that "We have guests that drive several hours to come and experience what we have on tap and now we can fill 32 ounce cans with virtually any Craft Beer that we have on tap right in front of our guest.  Cans are easier to transport and keep the beer fresher longer so we think this will some day replace the glass growlers, although we will continue to fill both glass and cans.  We have created a mobile canning station that allows us to sanitize, purge, fill and seal the cans without disrupting normal bar operations."
Gary had been in discussions with the Oskar Blues CROWLER® team even before this important legislation passed and pulled the trigger as soon as soon as it was passed.  Shortly after joining the Oskar Blues program, Gary took delivery of their first order of CROWLER® cans, a can seamer and customized labels.  A mobile canning station was then built by the team at Boondocks Brewing so that the station could be moved around as a self contained unit.  "Being the first location in the High Country to offer CROWLER® cans is yet another example of our passion to lead the way and set standards that others are measured against.  our craft IS our passion" stated Brown.
Boondocks Brewing operates both a full service Restaurant and Tap Room (which was named North Carolina's Best Great American Beer Bar for 2017) and a special events venue/Brewery known as the Brew Haus just one block from the Restaurant in Historic Downtown West Jefferson.
You can learn more about Boondocks Brewing by visiting their website www.boondocksbrew.com & on Facebook
CROWLER® is a registered Trademark of Ball Metal Beverage Container Corp. ("Ball")
To learn more about Oskar Blues CROWLER® program visit https://www.oskarblues.com/crowler/
Contact Info
Company: Boondocks Brewing
Contact: Gary Brown
Email: brewman@boondocksbrew.com