BrewBids.com Expands Audience With Website Makeover
BrewBids.com is an online marketplace designed to connect buyers and sellers of beverage equipment and supplies across the world.  Based out of Lincoln, NE, the BrewBids website recently got a new look at feel.  Along with the new site makeover, BrewBids now caters to all beverage equipment buyers and sellers across the world.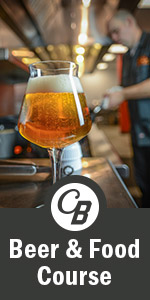 Originally founded in 2015 to appeal to people looking to buy and sell craft brewing equipment, the new BrewBids allows equipment of all beverages industries to be listed.  The website now features a user-generated discussion board, topics and education section, and geographical searching capabilities.  In addition to the new enhanced user experience, the site is 100% free to use.
Businesses looking to have a bit more presence on the site can now create a "Business Profile", which allows for a short explanation of the products or services being offered and showcased under the websites "Business Profiles" section.
BrewBids was created in an effort to make the most user-friendly online beverage equipment marketplace around.  The new website along with an upcoming release of a mobile app makes the new BrewBids a great online resource for buyers and sellers alike.
For more information please visit www.brewbids.com or email info@brewbids.com.
Contact Info
Company: BrewBids
Contact: BrewBids Team
Email: info@brewbids.com