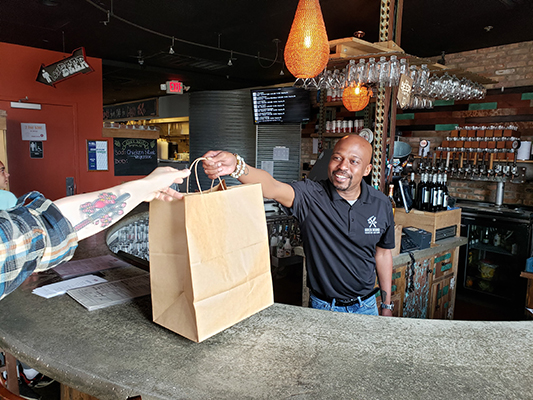 Brick Works Brewing Creates Meal Program For Children Out of School for COVID-19
Smyrna, DE – Brick Works Brewing & Eats is providing school lunches for children in their local community who are out of school due to COVID-19.
Since opening, the primary focus of the brewpub has been community service. When the local schools shut down for COVID-19, many school children lost their access to lunches. Brick Works employees saw that there would be a need and stepped in to fill it by providing daily meals for pick-up.
Ryan Maloney, Co-Owner of Brick Works, stated, "We believe in serving our community first and foremost. When there is a need that we are so uniquely suited to fill, such as providing food for the underserved, we are honored to be able to help."
More information about Brick Works is available at brickworksde.com
###
Brick Works Brewing and Eats was founded in 2016 as a partnership between Kevin Reading of Abbott's Grill and Ryan Maloney and Eric Williams of Mispillion River Brewing. Focused on producing the highest quality beers and menu items, the brewpub prides itself on utilizing locally sourced ingredients for both their beers and their foods.
Contact Info
Company: Brick Works Brewing & Eats
Contact: Lauren Bigelow
Email: lauren@mrbrewing.com