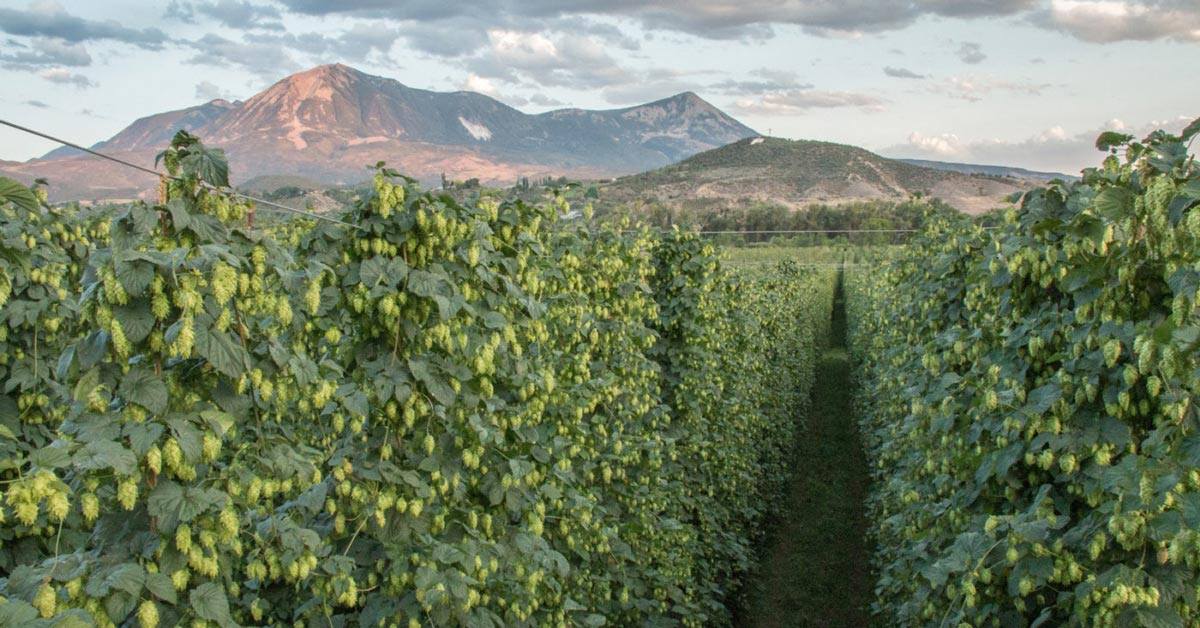 Call to Arms Brewing Company Presents McLovin Month 2018
DENVER – May 30, 2018 – Call to Arms Brewing Company will host its second annual Hop Month this June, but this year it will be called McLovin Month. Why McLovin Month, you ask? Well, because they added more hops to it! McLovin Month is a month-long celebration of all things hoppy, and the moniker stems from the brewery's love of hops, which has led to the addition of even more hoppy beers to the brewery's roster!
"In June 2017, we hosted our first Hop Month, and we are incredibly excited to keep the tradition going this year, especially after bringing home some hardware from the World Beer Cup for 'More Like Bore-O-Phyll' our fresh hop IPA, which we are bringing back in whole cone form for McLovin Month," said Chris Bell, owner and co-founder of Call to Arms. "Hoppy beers have been an integral part of our lineup since day one, and we look forward to sharing the unique appreciation of what hops are and why brewers are so enamored with them."
Brewers have been using hops in beer for more than 300 years. Only in the past two decades has the craft beer industry seen an explosion in the amounts, varieties and ways they are being used. McLovin Month is a celebration of how far hops have come and the amazing amount of diversity they can add to beer. McLovin Month will feature more than 12 different hop-forward tappings over the course of 30 days.The tappings for McLovin Month include:
More Like Bore-O-Phyll – 2018 World Beer Cup Gold Medal Winner® in Fresh or Wet Hop Ale Category – Whole Cone Hopped IPA 6.7% ABV
Great Great Great Gam Gam – Triple IPA 11.5% ABV
Hazers Gonna Haze – Experimental Lupulin Powder Project 6.5% ABV
McLovin – Single Hop, All Colorado Ingredient IPA
Experimental IPA Collaboration with Cannonball Creek Brewing Co.
Hop Oil Infusion Project, 6.3% ABV – Hop Oil Infusion Series will feature special tappings of CTA IPA infused with one or more different hop oils each Thursday. This series will showcase the dramatic changes that can take place in the beer's aroma and flavor with the addition of concentrated hop oils.
Sweet Bloom Coffee IPA – Coffee-Infused India Pale Ale, 6.5% ABV
Guest taps from TRVE Brewing, Station 26 Brewing Company, and Westbound & Down Brewing Company
"June is a time for camping, hiking, fishing and all things Colorado, but let's not forget the most Colorado activity of them all, enjoying hoppy beers," said Bell.
For updates on the tapping schedule visit the Call to Arms' Facebook page.
About Call to Arms Brewing Founded in 2015, Call to Arms Brewing Company is located in the Berkeley neighborhood of northwest Denver, Colorado. Blending tradition with innovation, the brewery is a gathering place passionately committed to quality, community and camaraderie. For more information visit calltoarmsbrewing.com.
Contact Info
Company: Lexa Public Relations
Contact: Chea Franz
Email: chea@lexapr.com